Iceland is an island in the North Atlantic defined by its dramatic landscapes made up of impressive mountains, tumbling waterfalls, powerful geysers and massive glaciers. The Red Savannah Europe travel experts have detailed knowledge about this Nordic nation and have created this travel advice guide packed full of tips and useful information about visiting Iceland.
ICELAND TRAVEL ADVICE: WEATHER IN ICELAND
Be prepared for all kinds of weather in any season as weather conditions can vary in Iceland. Temperatures are quite cool but the weather is known to change quickly and often. In the coastal areas of the South, the weather is influenced by the Gulf Stream.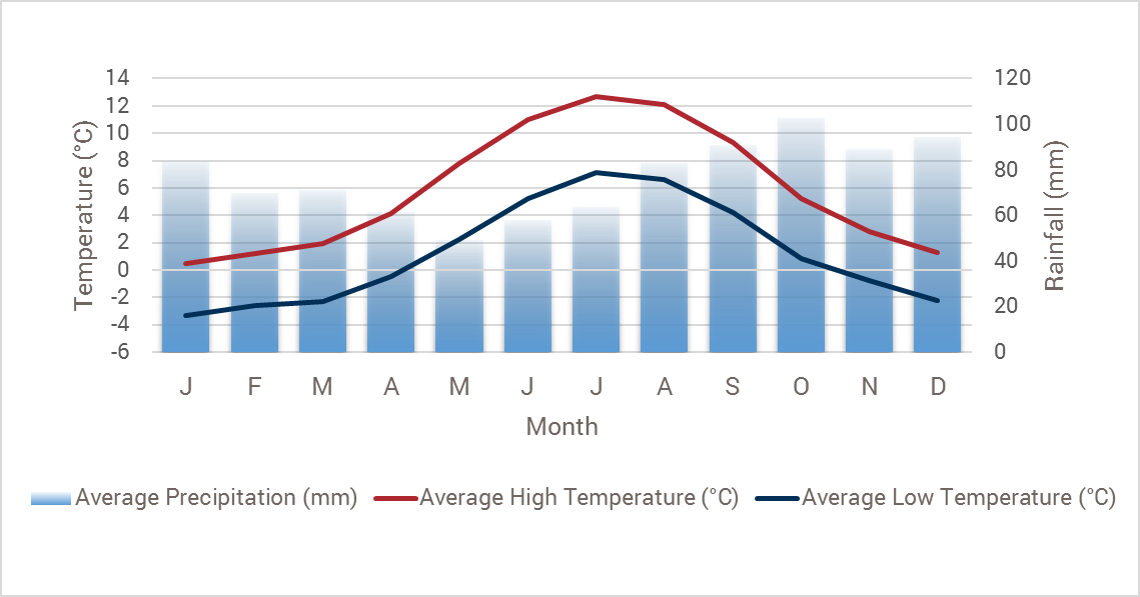 MAP OF ICELAND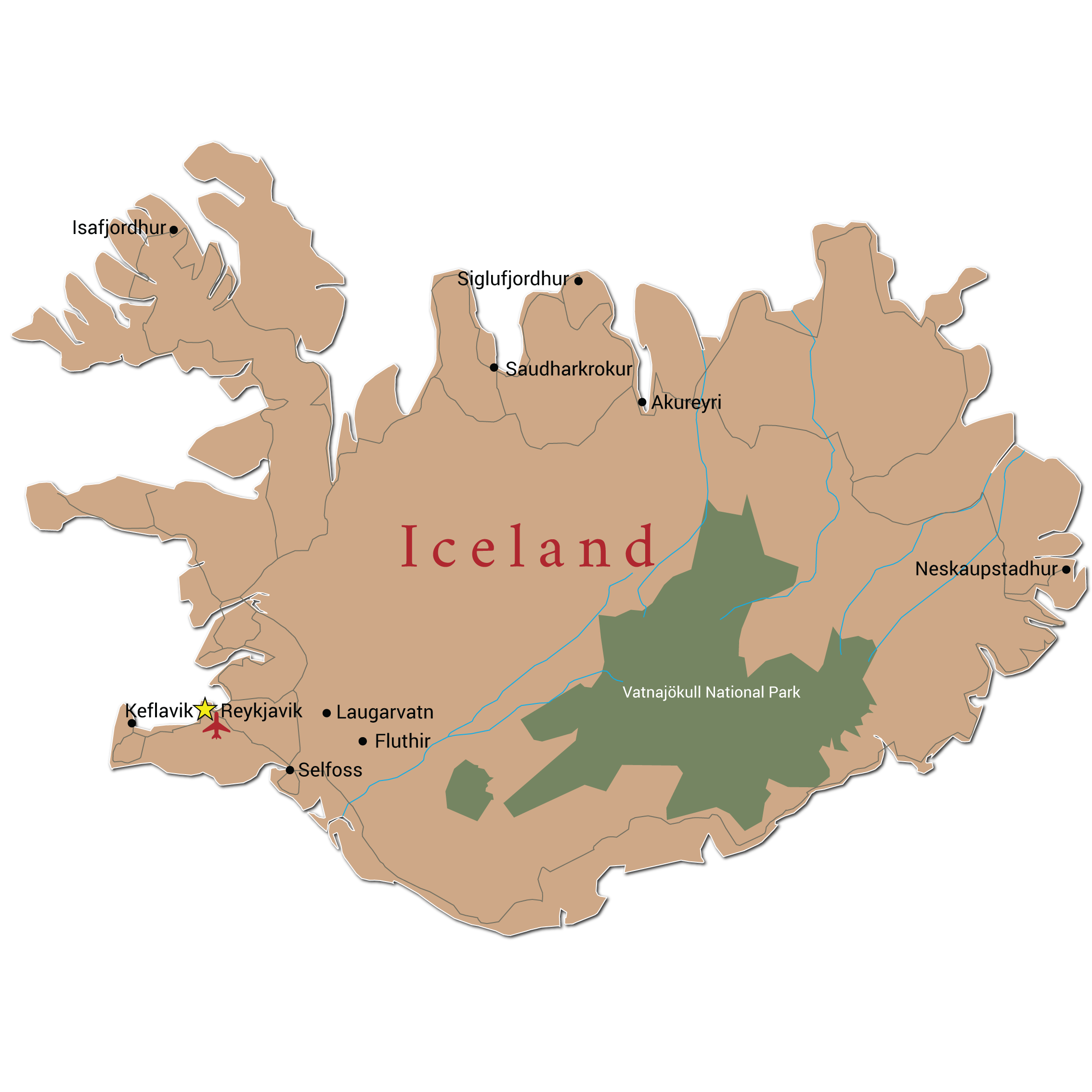 MEDICATIONS & VACCINATIONS FOR ICELAND
We always recommend that you see your doctor or a travel clinic before travelling to make sure that you have taken all the necessary health precautions. You might also like to look at the NHS's Fit for Travel website which is a good source of travel health information as well as contacting the Medical Advisory Service for Travellers Abroad (MASTA). Make sure you take any medications you require with you in their original containers, clearly labelled. A signed, dated letter from your doctor describing all medical conditions and medications is also worth taking.
PASSPORTS & VISAS FOR ICELAND
Your passport should be valid for at least 3 month beyond your return date. If your trip to Iceland is under 90 days, no visa is required for passport holders from the U.S., Canada, Great Britain, Ireland, Australia, New Zealand, and many other countries. For any further information about visas, please visit
The Icelandic Directorate of Immigration
website.
TIPPING IN ICELAND
Tipping is not mandatory in Iceland, but highly appreciated by guides, drivers and waiters at restaurants. As a general rule, tipping is a token of your appreciation. People make a good living in Iceland and are not reliant on gratuities. Taxi drivers are never tipped.
TRAVEL INSURANCE
It is essential that you take out travel insurance if you do not already have a policy in place. In particular, make sure that you have cover for loss of personal effects and a high level of cover for medical expenses and repatriation if necessary. Please note that taking out travel insurance is a condition of travel with Red Savannah.
ICELANDIC MONEY
The Icelandic Krone is the currency of Iceland. Cash machines are widely available. Most accept Visa, MasterCard and Cirrus. Credit cards are generally widely accepted as they are in the UK. It is a good idea to advise your bank that you are travelling to Iceland, as it is not unknown for banks to freeze customer's cards after one or two foreign transactions in order to prevent fraud.
GET CONNECTED
ELECTRICAL SUPPLY
Electrical sockets in Iceland are one of the two European standard electrical socket types – 220 volts, 50 Hz.

MOBILE PHONES & BATTERY CHARGERS
Please ensure your mobile and other electronic devices are fully charged before you arrive at the airport as you may be asked by security to turn them on. Uncharged electronic devices will not be allowed on the plane. As local rules differ from country to country it is safer to pack your battery charger(s) in your hold luggage rather than your hand luggage.
COMMUNICATIONS / INTERNET CONNECTIVITY
Mobile phone coverage in Iceland is good in the larger towns and cities. Internet connections are available in most areas of Iceland, and broadband facilities are available in the main populated areas. Wireless internet facilities also exist, but in some areas can be unreliable and intermittent.
RECOMMENDED RESTAURANTS IN ICELAND
Food Cellar - Housed in Reykjavík's oldest underground storeroom, which served as a stable in the late 18th century, Kjallarinn is known for its fusion of Asian flavours (think kaffir lime, star anise and yuzu) with fresh Icelandic fish, served within hours of being caught. Aðalstræti 2, 101 Reykjavík. Tel: +354 558 0000.
Grill Market - The Grill market offers a contemporary twist on traditional culinary practice incorporating cooking methods using fire, smoke, fire logs and coal. The meat and fish is organic and sourced locally. 2a, Lækjargata, 101 Reykjavík. Tel: +354 571 7777
Nautholl - Modern Icelandic cuisine with an emphasis on fresh local ingredients, in house production and a casual atmosphere. Nautholl is situated in the outskirts of Oskjuhlid, Reykjavik's downtown nature paradise, overlooking Reykjavik thermal beach. The view and setting are more reminiscent of a rural destination restaurant, than a beautifully furnished contemporary bistro. Nauthólsvegur, 101 Reykjavík. Tel: +354 599 6660
RECOMMENDED READING
Cod: A Biography of the Fish that Changed the World by Mark Kurlansky
Letters from Iceland by W.H. Auden and Louis MacNeice, Faber and Faber
Angels of the Universe by Einar Már Guðmundsson
Tainted Blood by Arnaldur Indriðason
Devil's Island by Einar Kárason
Ashes to Dust by Yrsa Sigurðardóttir
The blue fox by Sjón
Iceland: Land of the Sagas by Jon Krakauer
Independent People by Halldor Laxness
The Saga of the Greenlanders by Leif Erikson
The Sagas of Icelanders by Hannah Kent