Jonathan and Angela were married in the Maasai Mara in 1992 and are the only couple to have won the Overall Award in the prestigious Wildlife Photographer of the Year Competition as individuals.
Jonathan and Angela's television work includes one of the world's most popular series about African wildlife, Big Cat Diary (1996-2008), and more recently Big Cat Tales, available via Discovery and Animal Planet. As authors, they have written and illustrated 35 books including their award-winning children's titles for Collins Big Cat.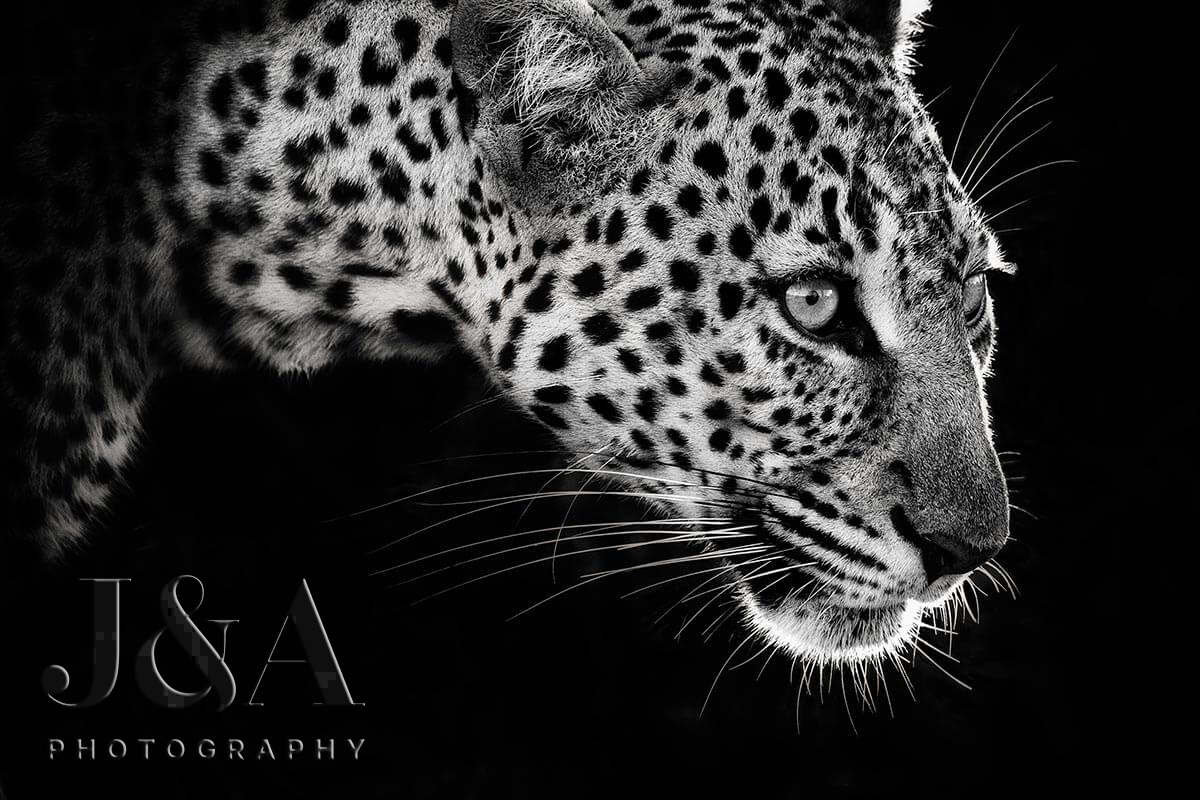 Over the last forty years they have travelled the world in search of great photographs from Africa to Antarctica, exploring India and Brazil in search of tigers and jaguars, the tropical paradises of Sri Lanka, the Maldives and Madagascar in pursuit of Angela's love of the ocean, made a spiritual trek to the mountain kingdom of Bhutan, and closer to home visited the breathtaking deserts of Namibia and Ethiopia. Their new book, Sacred Nature Volume 2: Reconnecting People to our Planet, to be published in August, is testimony to the extent of their travels.
Speaking to Jonathan and Angela at their home in the leafy Nairobi suburb of Langata, we cover the extraordinary journey that has led to their greatest undertaking yet, founding the non-profit Sacred Nature Initiative.
When did your interest in wildlife photography first start and when did you know it was going to become a vocation as well as a passion?
JS: Although our childhoods were quite different; me growing up on a farm in Berkshire, England and Angie growing up in Tanzania, both of our early lives were both strongly connected to nature. We were both also influenced by artistic families. Angie's grandfather was a famous Gaucho and painter, my father was an architect and member of the Royal Academy. These early influences pointed us individually towards a love of drawing and photography – passions we both share. In my early twenties, after qualifying as a Zoologist, I left for Kenya with my camera, travelling from London to Johannesburg in 1974.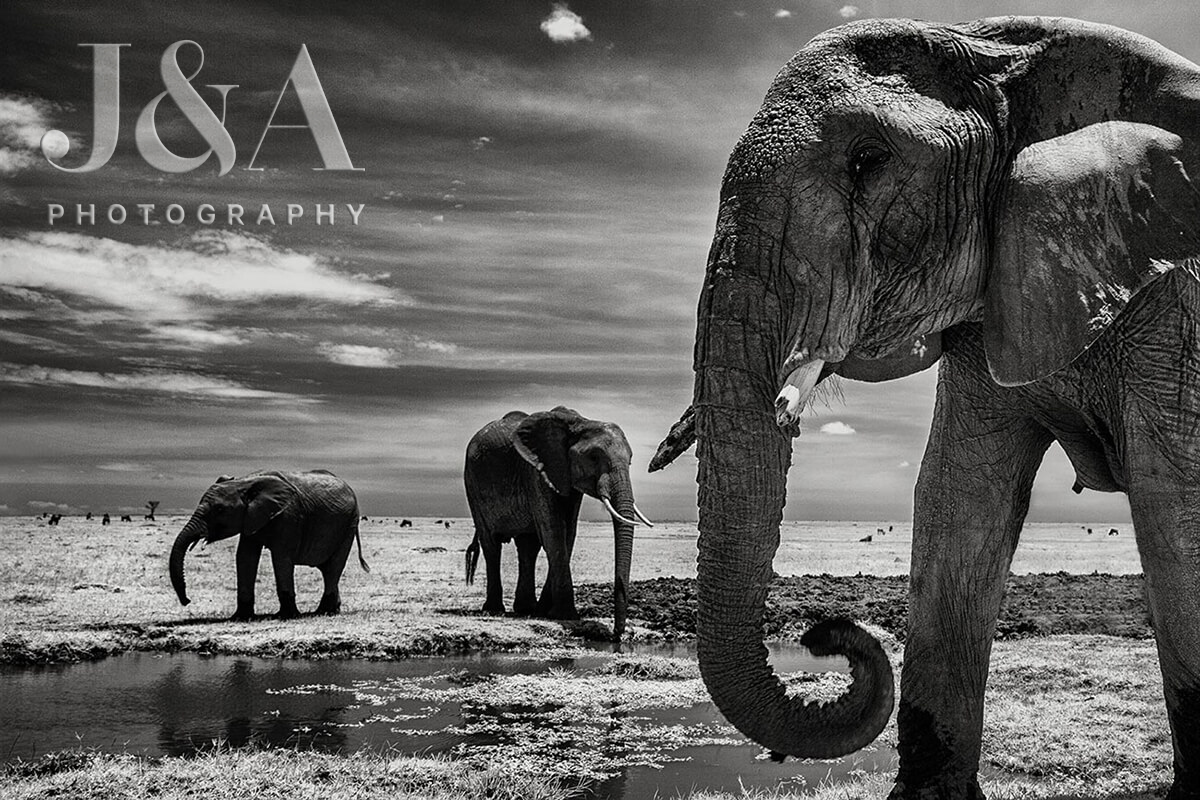 AS: Growing up in Dar es Salaam, I was aware from an early age that everything in life – our existence, nature, wildlife – is connected. Shy and introverted as a child, I captured what I felt through my camera, a gift from my father when I was very young. Observing the beauty of the natural world around me and the wisdom of my elders, photography enabled me to express these powerful narratives. I even saved up to buy myself a little dark room which I had under the stairs at my parents' house. In those days it was all about black and white. I studied and trained myself. That quiet discipline still informs my work today; studying light, being present in the moment, becoming part of the pride.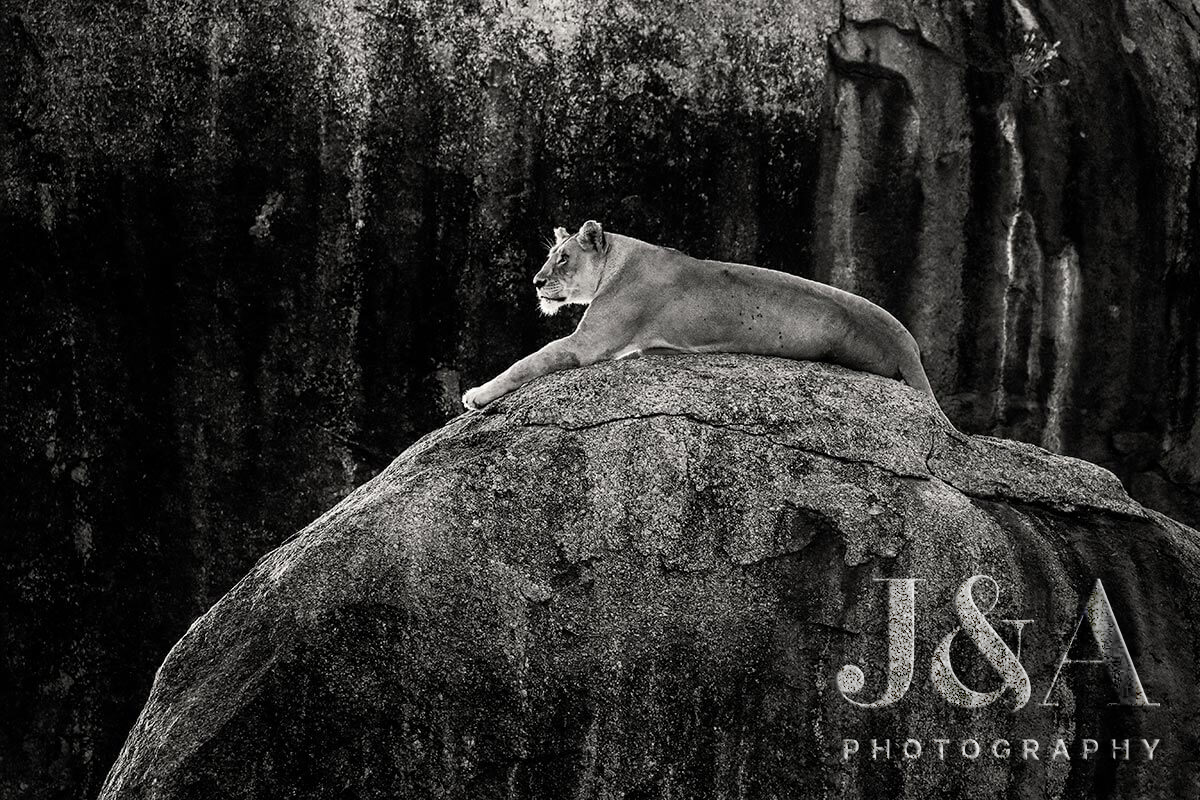 Which locations and experiences have defined your photographic and filmic style?
AS: Everywhere! Everywhere is so visually exciting. From the different cultures, to the rich tapestry of life that you witness in the mountains, deserts, oceans and savannahs. We are so lucky to have experienced the magic and beauty of so many places. Every journey and commission help refine the art of seeing and communicating through photography.
JS: Mine was a humbling experience during a trip to Bhutan. We've been lucky enough to travel to Bhutan several times and on this particular trip we were invited to attend the Paro Festival – a festival celebrating Buddhist traditions through colourful dance and music. The highlight, is the unveiling of a giant "thangka" [tapestry] depicting the life of Lord Buddha. While I was caught up in the reverie and celebrations, frenetically capturing as many sights as I could with my camera, I noticed during this part of the festival, that the Head Lama (religious leader), was praying. Later, when we met the Head Lama, he told me - "If you leave with just your photographs without understanding the essence of what you are experiencing you will return home empty handed spiritually". These words have resonated with me ever since.
AS: Being a photographer, you have to learn not to diminish natural wonders or the privilege of travel in the pursuit of purely 'collecting' experiences. When I'm photographing lions, I will spend days, weeks, months with the pride to learn, observe and finally share their story.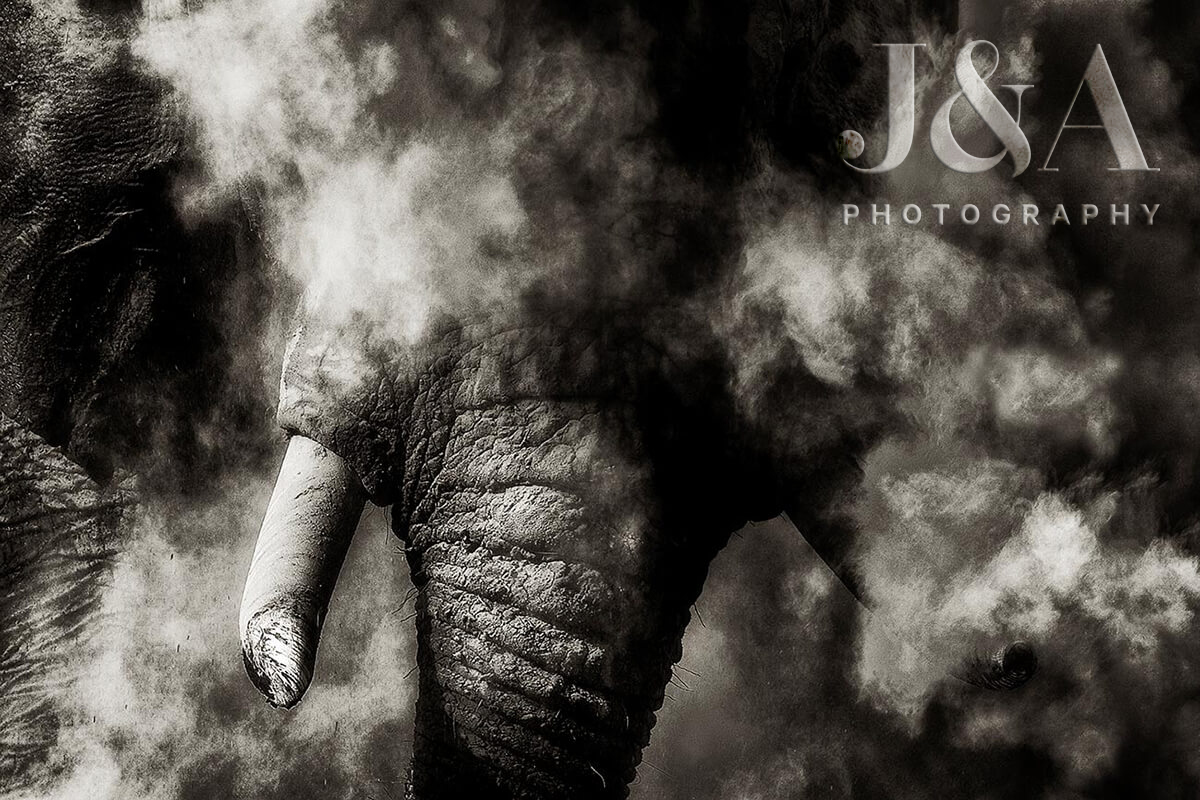 After 40 years of high-level nature experience as photographers, authors and working in television, what lasting impact do you hope to make through the Sacred Nature Initiative? What have you learned through this process?
AS: The word 'Sacred' has never been more important than now to the natural world; meaning it is a gift that provides life to us all.
JS: We want to stir the imagination and rouse people to action on behalf of the natural world. This is an urgent mission. The sudden and profound damage wrought by the Covid-19 pandemic on human health and economies is a harrowing yet timely reminder of that fact, along with melting ice caps and glaciers, raging bush fires, floods and droughts all amplified or precipitated by the climate crisis. Planet Earth was not made for us, we do not own it. It belongs to all of life. The Sacred Nature Initiative has been founded by our family with an aim to Inspire, Educate and Conserve. We hope to achieve this by networking with organisations espousing similar objectives, funding our own projects and exploring innovative ways of influencing policy by reaching out to key decision makers and politicians.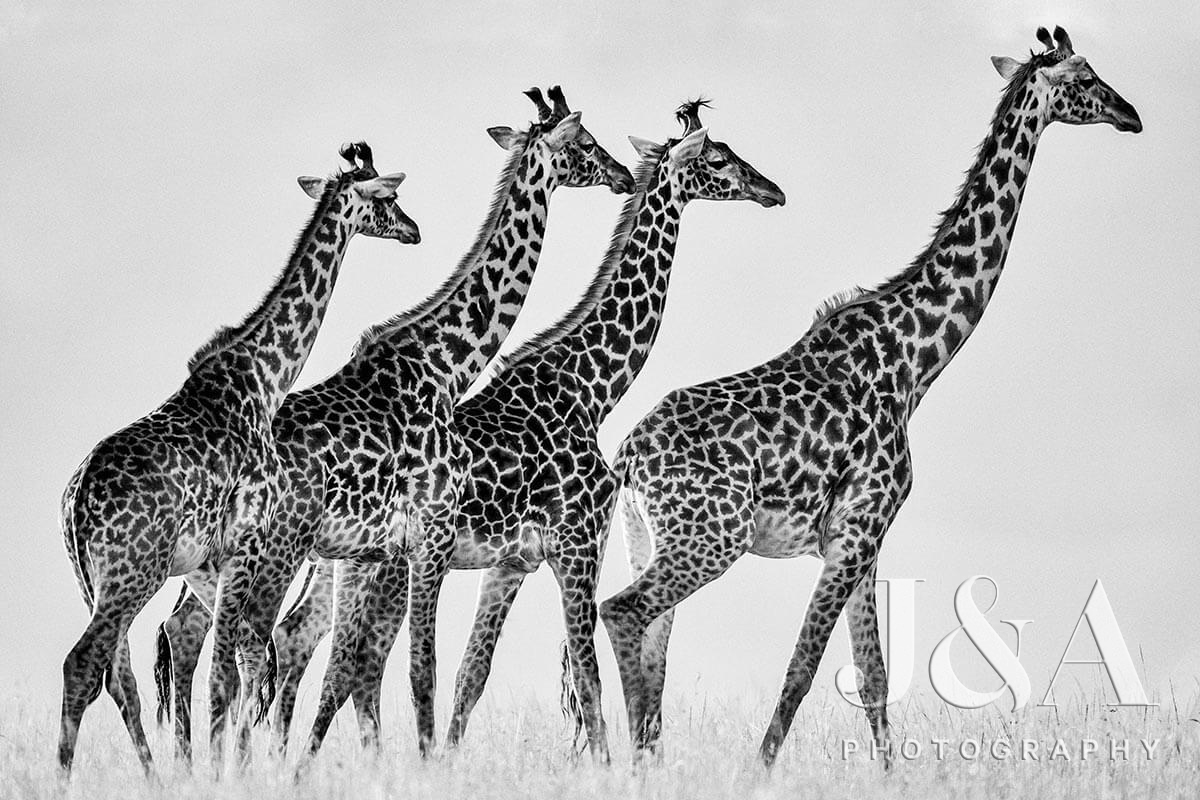 You have pledged part of the proceeds from your new book, Sacred Nature 2: Reconnecting People to our Planet, and Kickstarter campaign, to start up the Sacred Nature Initiative, can you tell us what to expect with its release in August?
JS: We were overwhelmed with the response from the first book, Sacred Nature: Life's Eternal Dance, which won Gold for Photography in the 2017 Independent Book Publishers Awards. Drawing from the ethos of the first book, Volume 2 aims to engage people of all ages and backgrounds by revealing the wonder and beauty of our planet, instilling a sense of awe and concern for its wellbeing.
AS: Volume 1 focused on the vast Mara-Serengeti ecosystem in East Africa – a place where we have spent much of the past forty years. We explored the natural rhythms that permeate the African savannas and woodlands, illuminating life's eternal dance. Volume 2 captures the spirit of the first book and applies it to the whole planet; to our savannas, forests, deserts, mountains, oceans and polar regions. Through 288-pages of fine art wildlife photography and our own words, we hope to encourage people to join the fight to protect our planet's biodiversity, or risk losing these natural wonders forever.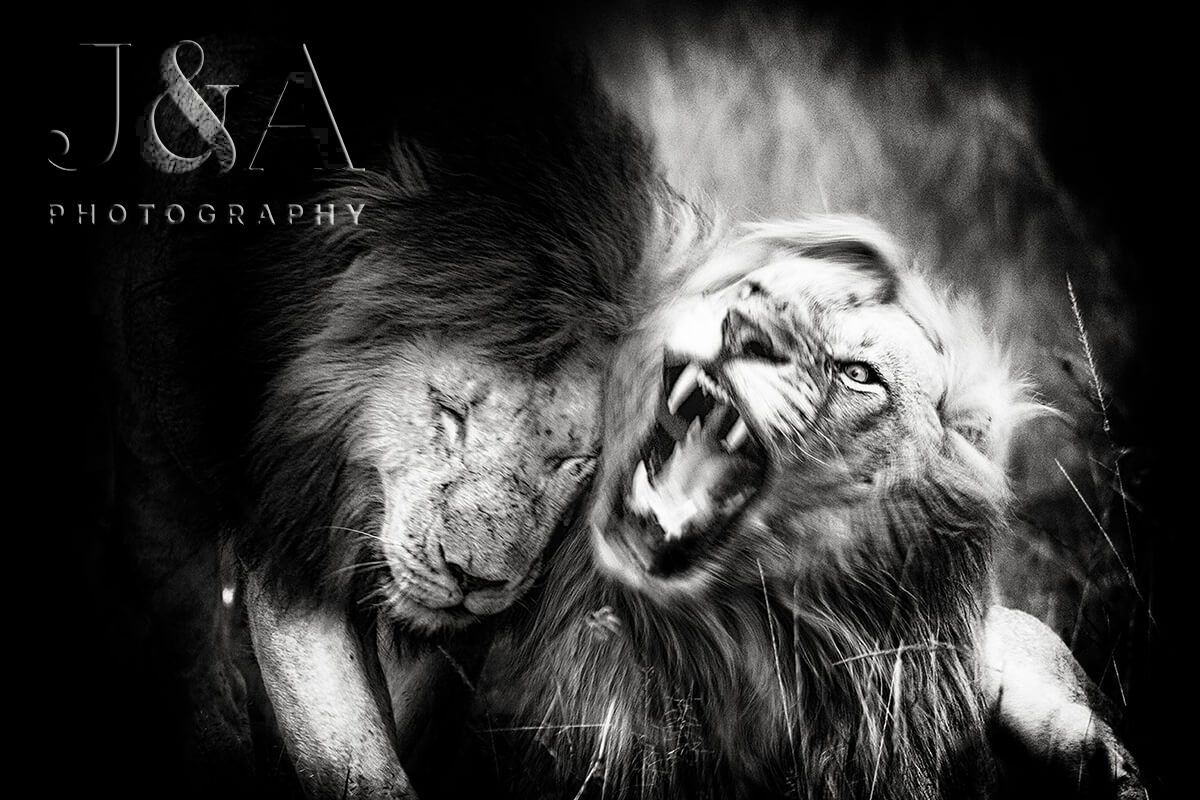 For our clients who are keen photographers, can you share some tips on how you get the best out of the day, to get the best results through the camera?
AS: My advice to budding photographers is to know your subject, understand the essence of where you are going, what you expect to see and have a vision for what you want to achieve. You need to study and do your homework.
JS: With the wealth of information on the internet today, it's so much easier to research ahead of travel to ensure you achieve your ambitions. For example, if you want to photograph tigers in India, you can research the best on-the-ground guides, specialist photography vehicles, perfect locations, and the right season to travel in. But, you always have to be ready and be flexible to change. When we were writing the book Big Cat Diary: Leopard, we travelled to the Luangwa Valley in Zambia to track leopards. It was the right time of year, the grass was short, it was dry for good visibility and we had the best guides; all the conditions were perfect. After a couple of days and still no signs of the leopards, Angie noticed the elephants coming down to the river, but it was getting too late to photograph. Already with a vision of the image she wanted to create, Angie went back the next day. The resulting shot, Elephants Contemplatively Watching a Heron, went on to win the overall award at the 2002 Wildlife Photography of the Year competition. You have to be able to spot the opportunity when an unexpected moment arises …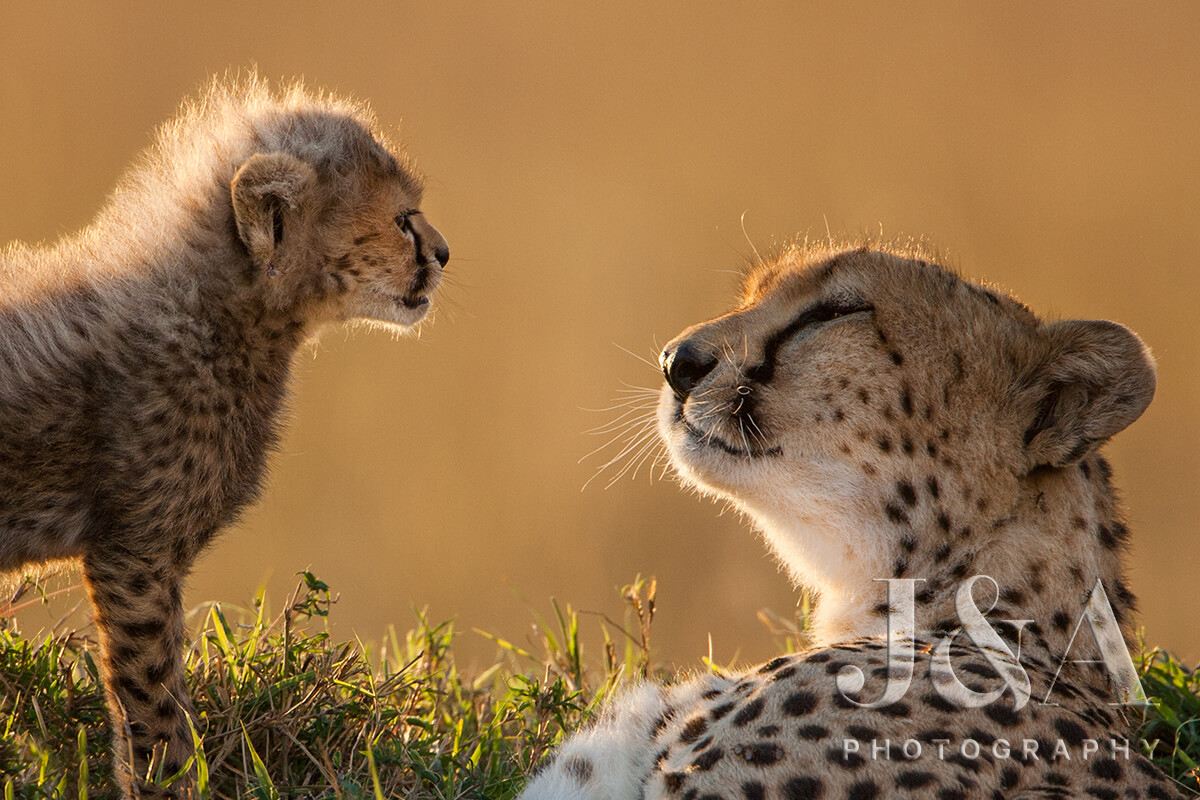 And finally, in your words, why is it important to travel?
JS: Travel binds cultures together. It is an amazing experience. We hope that the pandemic will lead to a more healthy way of living that helps sustain the natural environment rather than simply exploiting it. Be more selective about where you want to go, spend longer in one location and settle into it. Let the ambience and experience breathe, and then connect to it. It's everyone's responsibility to be respectful when we travel – that is not just about having a good time and being entertained. We need to find a more spiritual way of being that thinks of Nature as Sacred.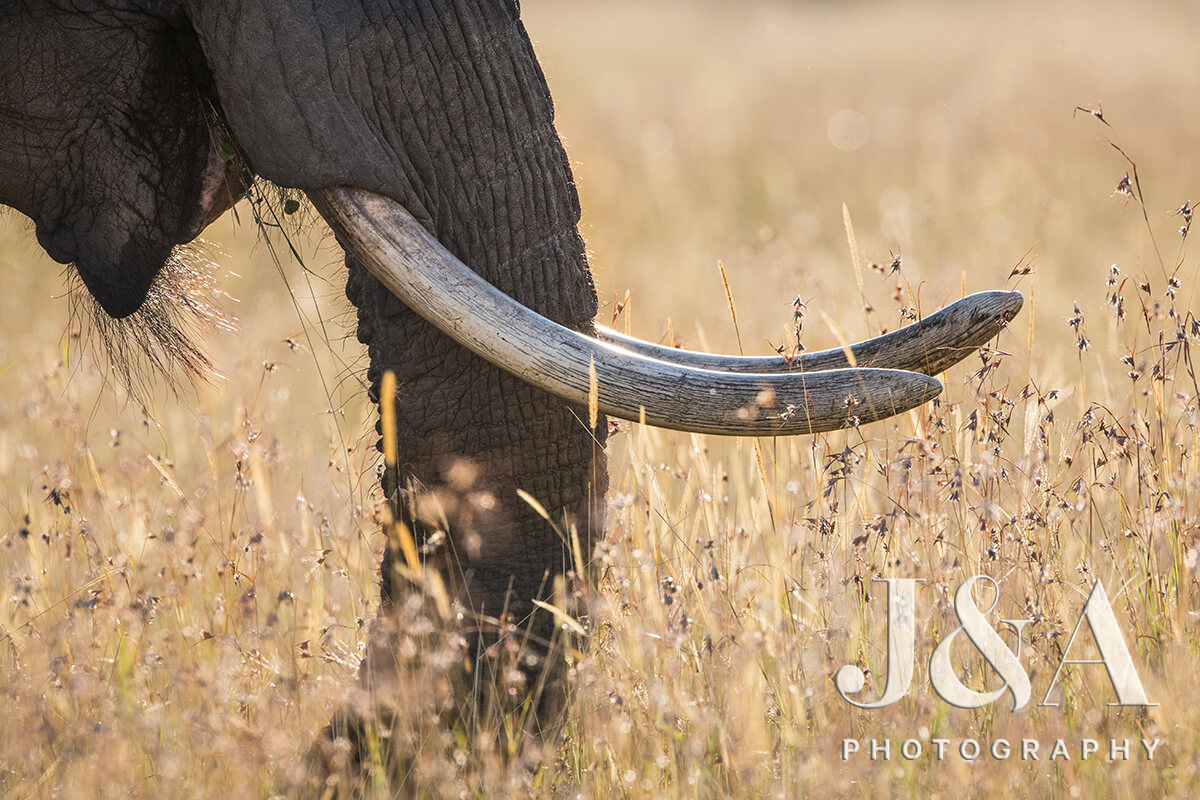 For more information on Jonathan and Angela's incredible work, click here.
Follow Jonathan & Angela Scott: @thebigcatpeople
All photograph copyrights are held by J and A Photography and published here by kind permission. Photographs are not permitted to be further reproduced in any format.