Kenya is a diverse destination with a wealth of exciting experiences. Working with local contacts, our experts will plan a luxury Kenya safari to help you get under the skin of the country and experience it in a way which is unique to you. Here are just a few examples of some of the experiences our specialists can organise. Our connections, however, are vast and the opportunities almost endless so please challenge us, whatever your travel dream.
MOUNTAIN BIKING IN KENYA
There is no shortage of great mountain biking routes for those wanting to get out and explore on two wheels in Kenya. Trails range from a short five to six miles to a more gruelling 40 and the terrain can be selected depending on age, ability, and fitness levels. Landscapes change from volcanic, along the Chyulu Hills to rocky in the Great Rift Valley and Hell's Gate National Park. You'll be able to observe wildlife and bird life up close, with experienced guides and mechanics to ensure your adventure is as safe as it is exhilarating.
HORSE RIDING SAFARI IN THE MAASAI MARA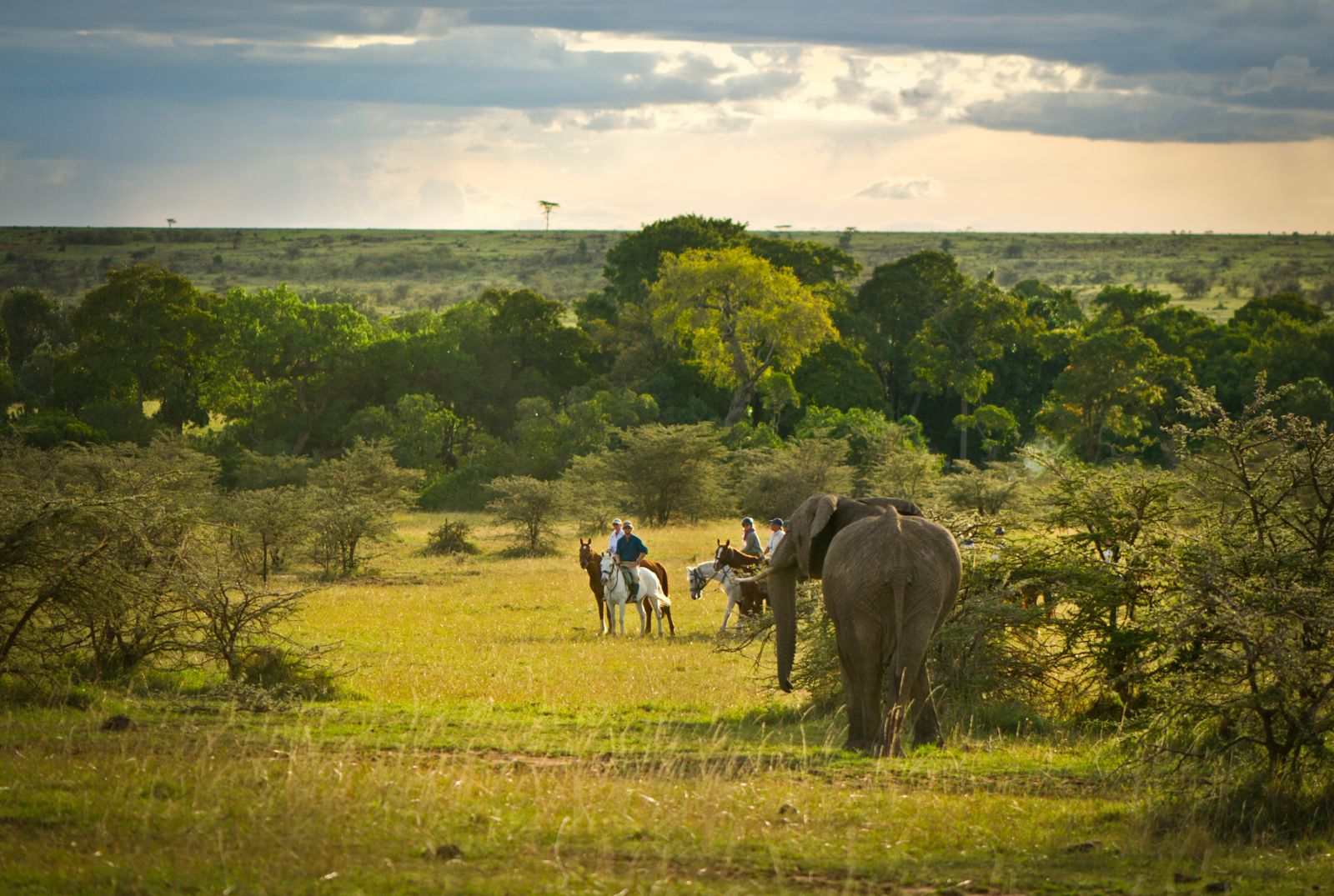 Keen equestrians will relish the opportunity to get up close to Africa's wildlife on a horse riding safari. There are some terrific mobile camps which cater for riders in the Maasai Mara, including Olare Orok Mobile Camp and Mara River Mobile Camp. Early morning rides can be accommodated to watch the plains wildlife as it wakes and as the orange sun rises over the savannah before returning in time for breakfast. There is little more exhilarating than riding alongside zebra and giraffe across the grassland of the Great Rift Valley. Visit our suggested Kenyan Riding Safari itinerary for inspiration. Whatever your ambition, Red Savannah's Africa experts, can team you with the best guides to enjoy an unforgettable riding safari.
HELICOPTER TO LAKE TURKANA
There's nothing quite like taking to the skies to appreciate the vastness of Africa's great plains and no experience more thrilling than a helicopter flight over Lake Turkana's unique landscape. Enjoy a bird's eye view with your private helicopter guide who will ensure you take the most adventurous route with awe-inspiring panoramas. Lake Turkana's Central Island is a trio of active volcanoes and crater lakes which are home to crocodile and flamingo, and the springs on the west side of the lake are the perfect place for a refreshing swim.
DEEP SEA FISHING IN LAMU
Lamu is widely regarded as one of the world's best locations for deep sea fishing and an essential experience for any keen fishing enthusiast. Charter a private boat with an expert team who will get you to the best spots and share their top tips and techniques to guarantee a successful trip. Depending on the season and the conditions, expect to catch tuna, marlin and barracuda. An energetic day is guaranteed trying to haul in the large fish and a photo opportunity to record the occasion is a must, but the region's catch and release policy means that the 'catch of the day' won't be on the evening's menu.
FLY ACROSS THE LEWA CONSERVANCY
For a complete Out of Africa experience, take to the air to a bygone era on an adrenaline-charged flight across Kenya's Lewa Conservancy. Your bush pilot-guide will tell you everything you need to know about the landscape and what you can see en route, while flying over some of the most game-rich areas. The plane flights are at low-level to give you the most spectacular views, while letting the wind whip through your hair. This really is a once-in-a-lifetime experience not to be missed.
CAMEL SAFARIS WITH THE SAMBURU TRIBE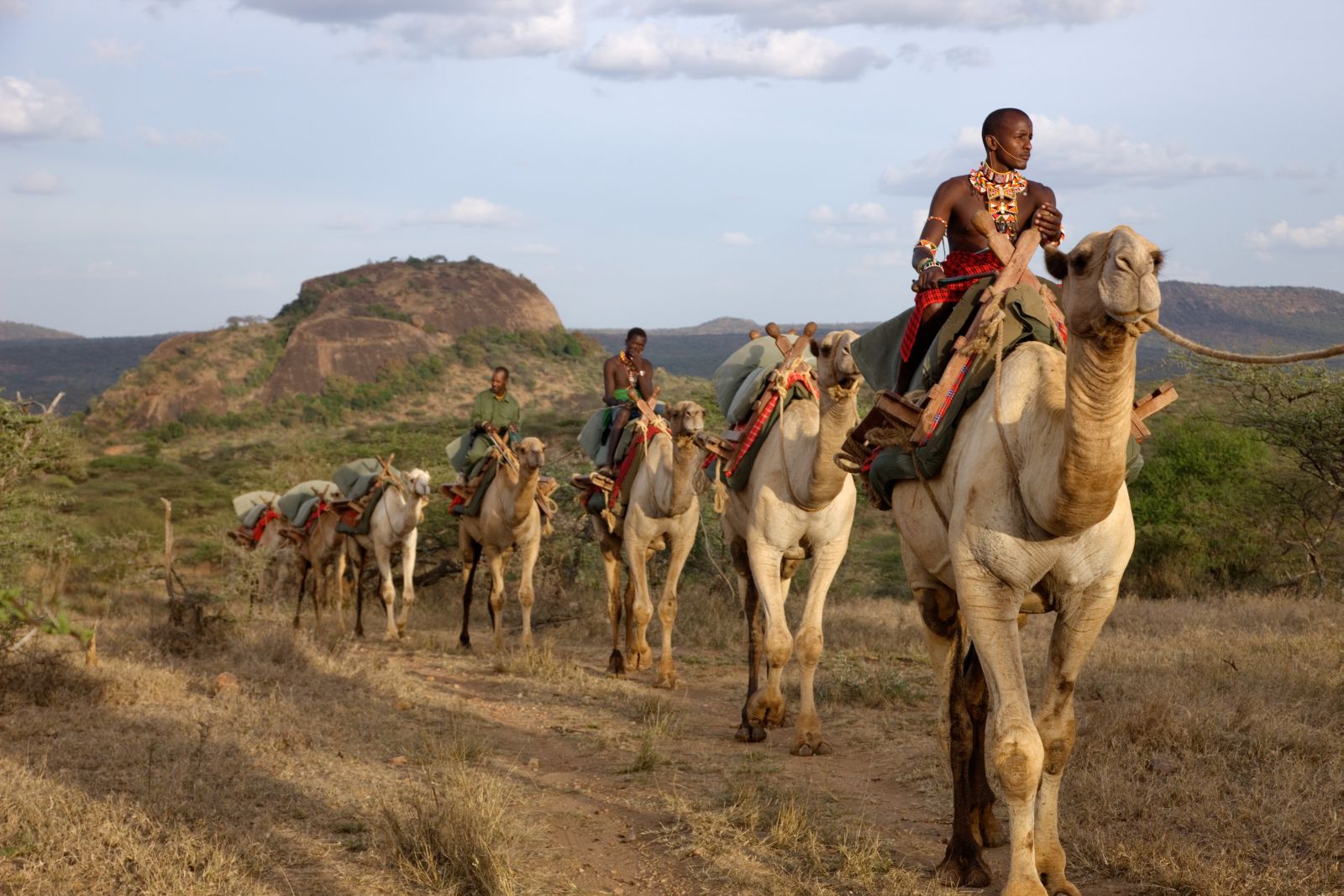 Explore northern Kenya with expert Samburu tribe leaders on a camel safari in the Laikipia wilderness. Expert guides will share with you their tracking techniques and get you close to wildlife. Perfect for taking the load and covering a larger area of ground, a camel safari is a great way to combine riding and walking to allow you the freedom to explore without a vehicle. Sasaab, Loisaba Tented Camp and Ol Malo Lodge are some of the lodges and camps where camel safaris can be enjoyed.
SAMBURU VILLAGE VISIT
One of the joys of travel is meeting new people and learning about their heritage, customs and traditions. The Samburu culture is particularly fascinating. Traditionally, the Samburu people live in huts constructed from mud, hide and grass in communities where the men are responsible for looking after cattle and keeping them and the community safe from predators while women look after their homes, children and gathering crops. The elders rule Samburu tribes and preside over communities ceremonies, which are colourful and vibrant. It is possible to visit a Samburu community and learn about their lifestyle, the relevance of the colours used in their beaded jewellery, the heritage of their dance and more. The Samburu tribes live in sparsely populated northern Kenya. Saasab, Ol Malo Lodge and Lodo Springs all offer the opportunity to visit a Samburu community.
WALKING SAFARIS IN KENYA
Learn more about the habitat, tracking techniques and the region's flora and fauna on a walking safari in Kenya. While walking safaris aren't available at the large national parks, it's possible to explore the surrounding conservancies on foot with expert guides. Where you choose to walk depends entirely on the location of your lodge but there are several beautiful walks which will not only ensure you'll encounter wildlife but can also introduce you to scenic cliff-top vistas, dramatic waterfalls, and even views of Mount Kilimanjaro. Walking safaris are best enjoyed in the dry season when less vegetation means better views at ground level.
MAASAI MARA 4WD GAME DRIVES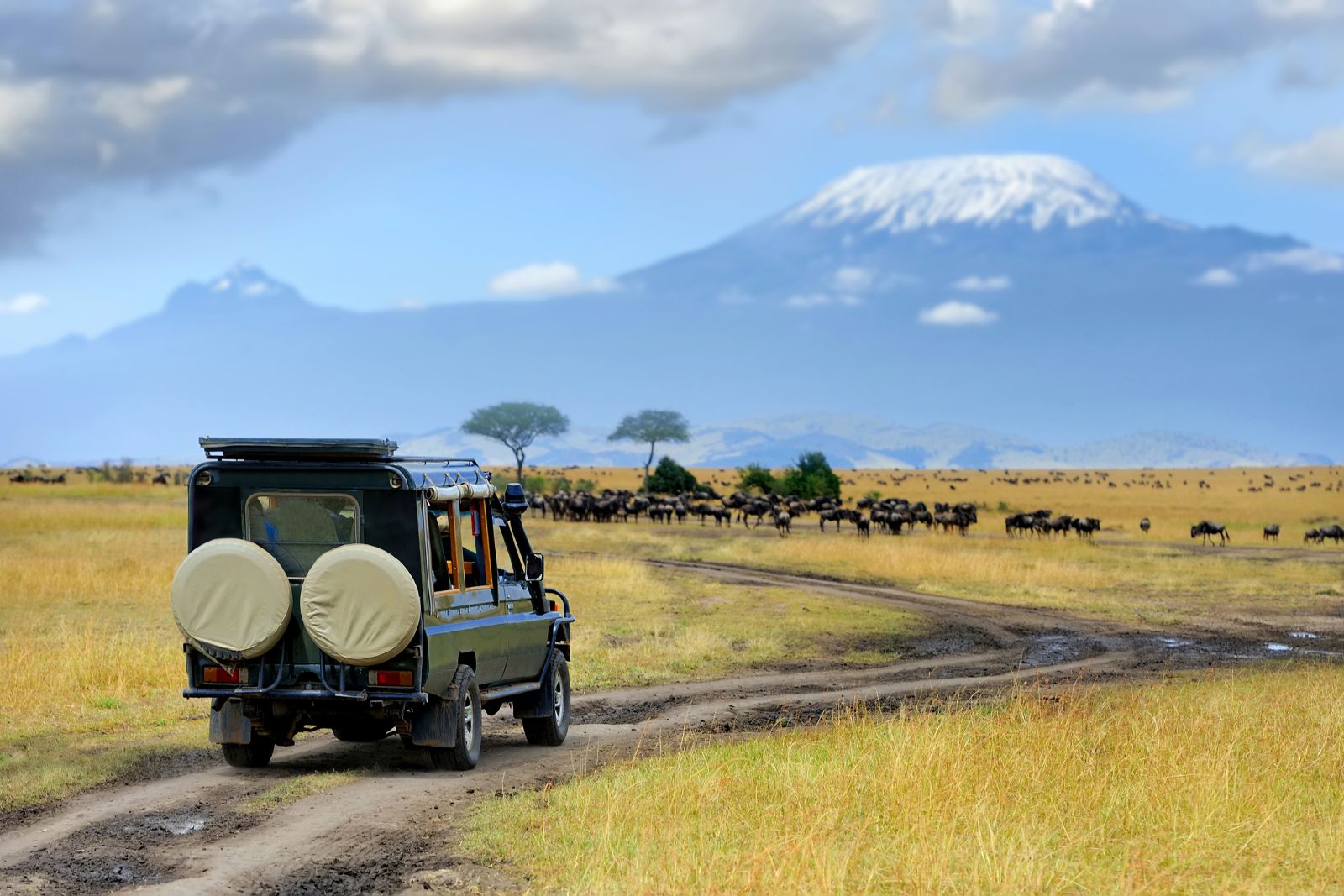 A trip to Kenya wouldn't be complete without going in search of the 'Big Five' - buffalo, rhino, lion, leopard and elephant - in country's most famous national park. From herds of African elephants gathering at watering holes to a graceful leopard poised to launch its attack on a group of gazelle; nothing beats the thrill of seeing the Maasai Mara's wildlife from a private 4WD vehicle.
EXPLORING NAIROBI
Nairobi is one of the most thriving capital cities in Africa. In the company of your driver-guide you will discover the city's vibrant blend of African culture, daily life and nature. The day begins in the tranquil suburbs of Langata and Karen, which border the Nairobi National Park, at the original home of Danish writer Karen Blixen, followed by a visit to Kazuri Beads & Pottery to see jewellery and pottery beautifully handcrafted by local women. Next, you will have the opportunity to hand-feed the endangered Rothschild giraffe at the AFEW Giraffe Centre. Time permitting, visit the David Sheldrick Wildlife Trust, the world's most successful orphan elephant rescue and rehabilitation programme. You may adopt an orphaned elephant, should you wish to support the Trust.
WOMEN'S EMPOWERMENT CENTRE VISIT
Meet your guide for a visit to the Women's Empowerment Centre. You will be introduced to a group of extraordinary women who, not so long ago, were living on the streets with their children after being ostracised by their communities. They are now part of One Horizon's Vocational & Lifestyle Programme where an 18-month programme prepares them for a brighter, independent and sustainable future. You'll be able to learn about their hopes for the future and the vocations they are training for. Before leaving, you will be given a gift to present to them to assist with their training.