The French are known for their art de vivre: the appreciation of simple pleasures such as food and beauty. Explore the concept by learning the secrets of the perfect croissant, watching opera in a gilded palace and drinking in the scent and sight of lavender fields in flower.
EMBARK ON A BESPOKE PRIVATE ART TOUR OF PARIS
The French capital's headlining art galleries are celebrated for the breadth and depth of the collections: the Musée du Louvre, for instance, has a staggering 35,000 works on display – which is less than a tenth of what it holds. With the help of a private guide handpicked for their specialist knowledge, you can tailor a visit to your specific interests or savour the highlights along with educated insights to lift the experience above the standard tour. You can choose to focus on the Louvre or the Musée d'Orsay, combine a major venue such as the Musée Picasso with a couple of off-the-beaten-track options or zip around the city exploring your passion for graffiti art or photography. Those with buying rather than looking as their priority, meanwhile, will relish the insider knowledge that comes with an escorted trip around a curated selection of smaller, independent galleries.
LEARN HOW TO MAKE THE PERFECT CROISSANT
Croissants seem so quintessentially French that it's a surprise to discover they owe their existence to an Austrian artillery officer. August Zang opened a bakery in Paris's rue de Richelieu in the 1830s, and soon its Viennese specialities – including crescent-shaped sweet buns called kipferl – were the talk of the town. Over time, local imitators began to play with the recipe, and by 1905 it had become the buttery, flaky indulgence that we know today. Spend a few deeply satisfying hours learning to make your own from scratch, from selecting the best ingredients to proving, rolling and laminating your yeasted puff pastry (pâte feuilletée levée in French), before shaping and baking it to golden perfection. You'll use the same pastry to expand your repertoire to pains aux chocolat and pains aux raisins, along with the silky confectioner's custard (crème pâtissière) used in the latter.
BARGE AROUND BURGUNDY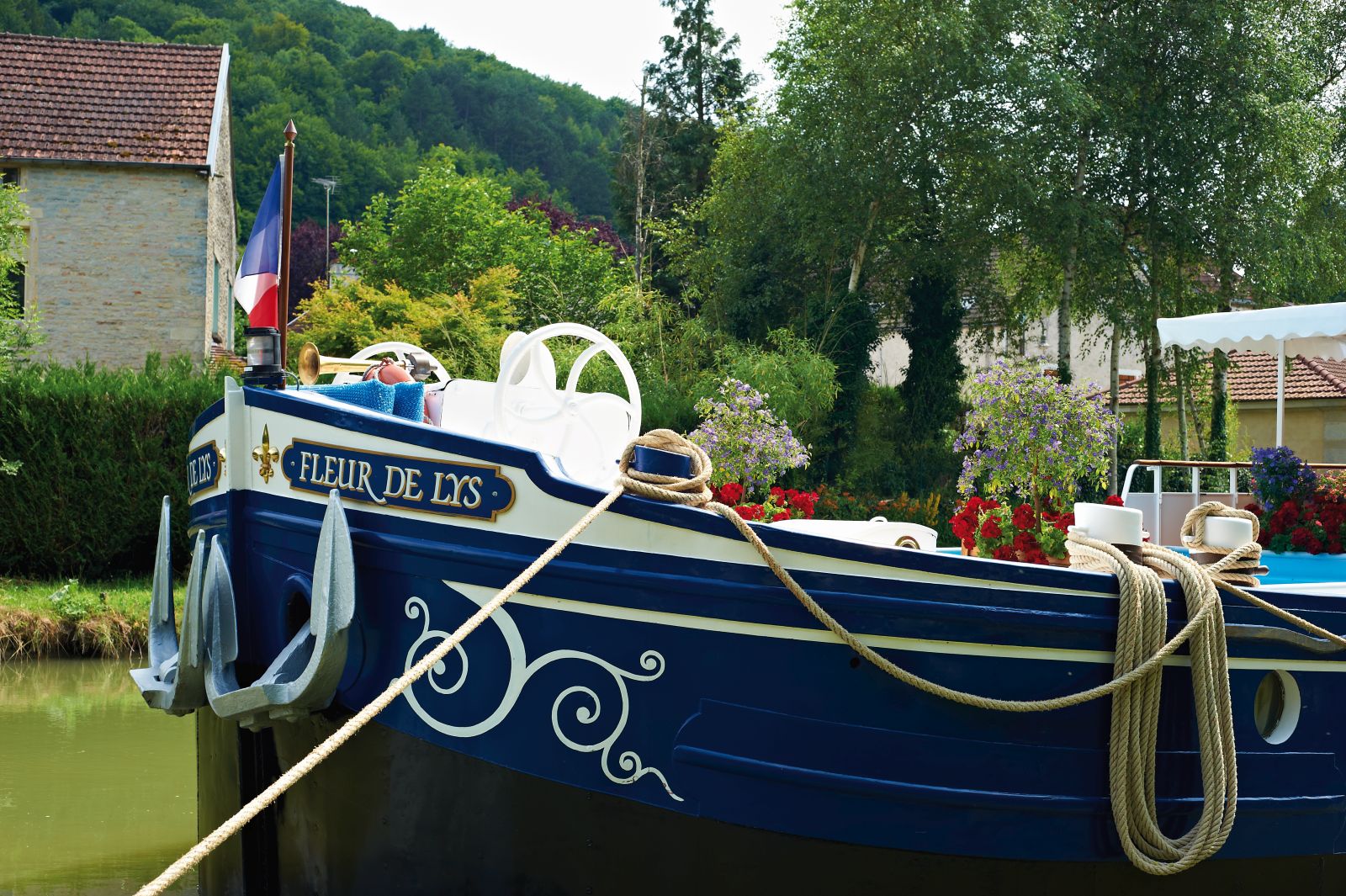 Gliding along France's tree-lined inland waterways on an elegant canal barge is the epitome of slow travel at its most civilised. An extensive network of canals weaves its way through some of the country's most scenic and history-laden regions, none more so than Burgundy, once an independent state in its own right. Your route will take you through verdant countryside, past camera-friendly villages and medieval towns, UNESCO sites and lavish châteaux such as the glorious Ancy-le-Franc, where you can stop to admire its Renaissance architecture and murals. En route, there will be plenty of chances to pause at some of the wineries whose vineyards cloak the hillsides or arrange for a private tasting on board your boat. Stretch your legs with a leisurely pedal along the towpath or a stroll around the streets of the capital Dijon – of mustard fame – whose architectural riches span every style from Gothic to Art Deco.
TAKE A PRIVATE TOUR OF A FAMOUS LOIRE VALLEY CHÂTEAU
With its exquisite Renaissance architecture, superb art collection and riverside formal gardens, Chenonceau is deservedly one of the most admired of the Loire Valley châteaux. Delve into its extraordinary 900-year history with the help of an expert private guide, who can make sure you don't miss any of the plethora of highlights, or craft a bespoke experience based on your passion for Old Masters, gardening or 16th-century tapestries if you prefer. You'll also be able to hear plenty of tales about the palace's previous inhabitants, including notable women such as King Henri II's favourite Diane de Poitiers and his widow Catherine de' Medici, while you explore the extensive estate. To make the visit even more individual, you can crown it with an intimate dinner or drinks reception in one of Chenonceau's glamorous venues.
EXPERIENCE THE THRILL OF SAND YACHTING IN NORMANDY
Normandy's wide, windswept beaches have become a magnet for adventure seekers keen to experience the joy of zipping low across the ground in a sand yacht. Once you've mastered the basics of steering and tacking, you'll be ready to zoom off along the shore – these lightweight metal-framed vehicles can reach speeds of over 50 miles an hour on the straight. The sensation of freedom is exhilarating, along with the smell of the sea and the crunch of the wheels, while learning how to read the wind is deeply satisfying, too. Popular locations include D-Day Landing beaches such as Omaha, so multi-generation families can leaven the history with a burst of adrenaline. In high summer, some busy areas will be off-limits for sand yachting to avoid collisions, so be prepared to head to quieter spots.
STROLL THROUGH FIELDS OF LAVENDER IN FULL BLOOM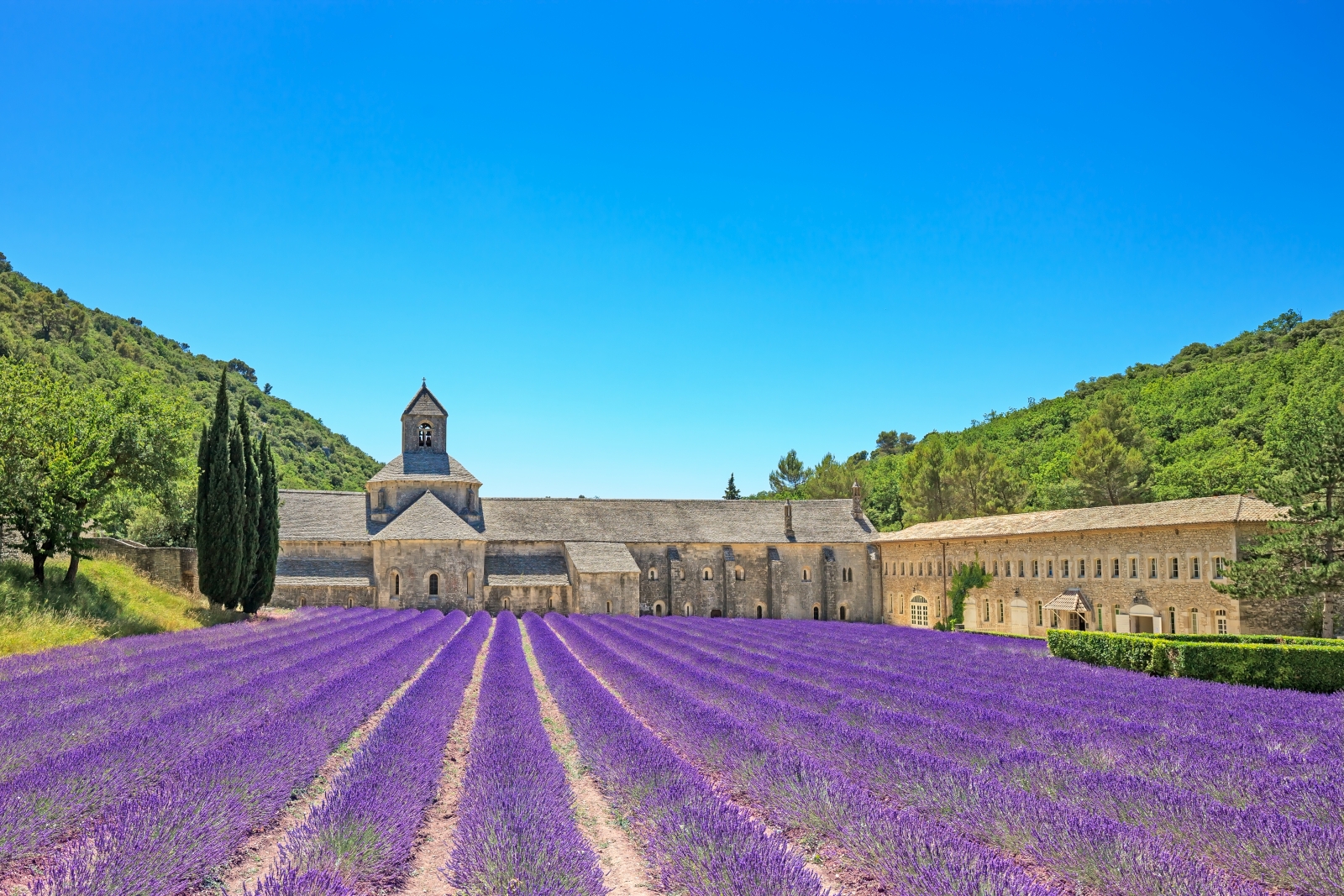 In midsummer, a blanket of vivid purple drapes itself across the Provencal countryside, most famously in the Luberon region. The sight of lavender fields in full bloom is at its most photogenic in and around hotspots such as Valensole, a charming village on the Luberon's eastern fringe. Here the rows of lavender stretching to the horizon are punctuated by olive trees and rustic stone buildings, with snow-dusted mountains behind, while from the hilltop hamlet of Gordes at the region's western edge you can intersperse the flower gazing with tastings at vineyards and olive groves. Some of the farms are open to the public, making it easier to capture the perfect shot for Instagram and savour the heady scent. But be warned: with such a short season – essentially July, depending on the weather and elevation – the crowds can be intense so you'll need to get up early to capture iconic sights such as the abbey of Sénanque without the people.
TAKE A BOAT TRIP THROUGH THE CALANQUES
Embark on a voyage through the spectacular coastal scenery of the Calanques. Stretching east from Marseilles for more than 12 miles, this national park is a natural paradise of rugged limestone cliffs and fjord-like inlets or calanques where you can discover landscapes that can only be reached by boat. In its tiny coves, there are curves of sand or pebbles on which to sunbathe between dips into the crystal-clear turquoise Mediterranean or linger over a deliciously lazy picnic lunch. Qualified divers can also check out the incredible scenery under the water, where purple-flowered seagrass meadows framed by curious rock formations shelter a rich diversity of marine life. As a result of the area's protected status, boat access is strictly limited, so finding a secluded spot is rarely an issue.
WATCH AN OPERA AT THE PALACE OF VERSAILLES
As performance venues go, the sprawling palace created for Louis XIV in the late 17th and early 18th centuries must be one of the most lavish. The former royal residence now offers a regular programme of opera, concerts and ballets by world-class artists in several equally memorable locations. Chief of these is the immense Royal Opera, opened in 1770, whose elaborate faux-marble decoration glows thanks to a 2009 restoration. Originally used for banquets, balls and plays, nowadays it stages a repertoire of operas, from Mozart classics to more niche pieces, along with a number of ballets – a dance form that was created here. In the more intimate but no less extravagantly decorated Crusades Room and Queen's Theatre, you can hear operas in concert form, while the splendid Royal Chapel is the setting for classical music evenings. All provide a special experience: not just superb productions, but the chance to enjoy privileged access to Versailles without the crowds.