France almost bursts at the seams with history, scenery and culture. Its ancient cities offer a giddy blend of art, architecture and gastronomy, while the country as a whole comes fifth in the World Heritage Sites chart. Explore medieval châteaux and world-renowned vineyards or revel in the natural glories of the mountains or the sparkling coastline.
PARIS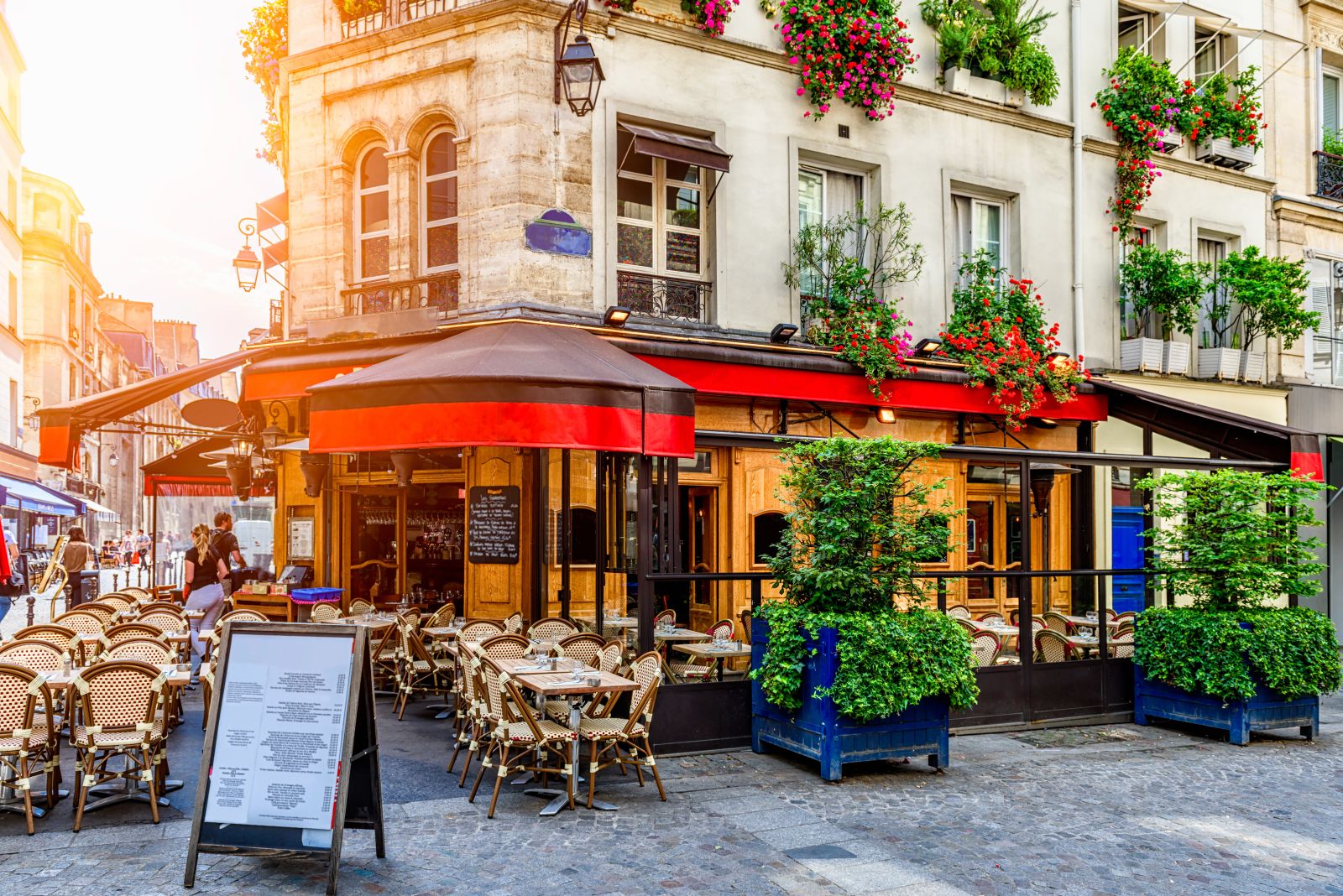 'Paris is always a good idea,' as Audrey Hepburn supposedly once said, and many seem to agree with the sentiment. France's cosmopolitan capital is one of the world's most visited cities thanks to its superb museums, galleries, fashion houses, culinary scene and a great deal more. The compact centre is made for walking, with tree-lined boulevards created by Haussmann's 19th-century renovations and characterful lanes in older districts such as Le Marais, interspersed by parks that offer a dose of refined greenery. A stroll along the (UNESCO-listed) banks of the Seine covers 900 years of history, encompassing the ancient Île de la Cité, the landmark Eiffel Tower and the vast art collections of the Louvre. Another facet of Parisian life can be found in the neighbourhoods beyond the centre, such as Belleville, St Martin and Oberkampf with their street art, quirky shops and cool cafés. Immerse yourself in Belle Époque glamour with a stay at A-list favourite La Reserve Paris, a 19th-century hotel steps from the Champs-Élysées.
BORDEAUX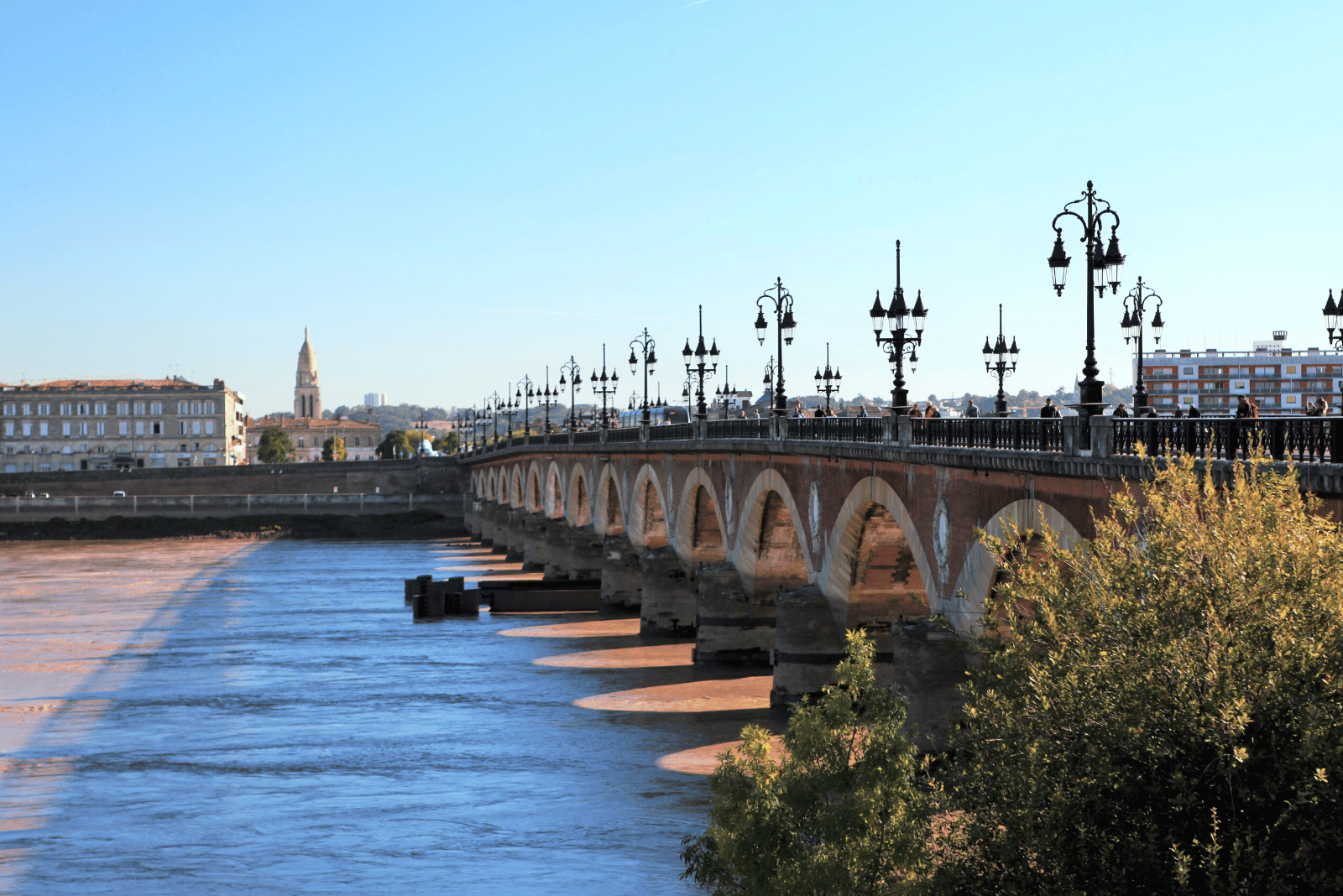 Strategically poised at the mouth of the Garonne on France's Atlantic coast, Bordeaux has flourished through trade for more than 2,000 years. Its UNESCO-listed historic port curves around a bend of the river, with quayside gardens backed by handsome Neoclassical mansions built for prosperous 18th-century merchants. Almost half of the city is covered by the World Heritage listing: an architectural treasure trove that includes the Gothic cathedral, an ornate opera house and a town hall which was formerly Napoleon I's palace. Scattered across it are graceful squares such as the atmospheric Place de la Bourse, whose majestic buildings are stunningly reflected in a newer creation, the world's largest water mirror. Much of the money to create this harmonious urban environment came from the famous vineyards of its hinterland – Châteaux Lafite-Rothschild, Latour and Margaux among others. You can 'fly' over them at the Cité du Vin, a hi-tech wine discovery centre complete with virtual-reality experiences, restaurants and tasting stations.
PROVENCE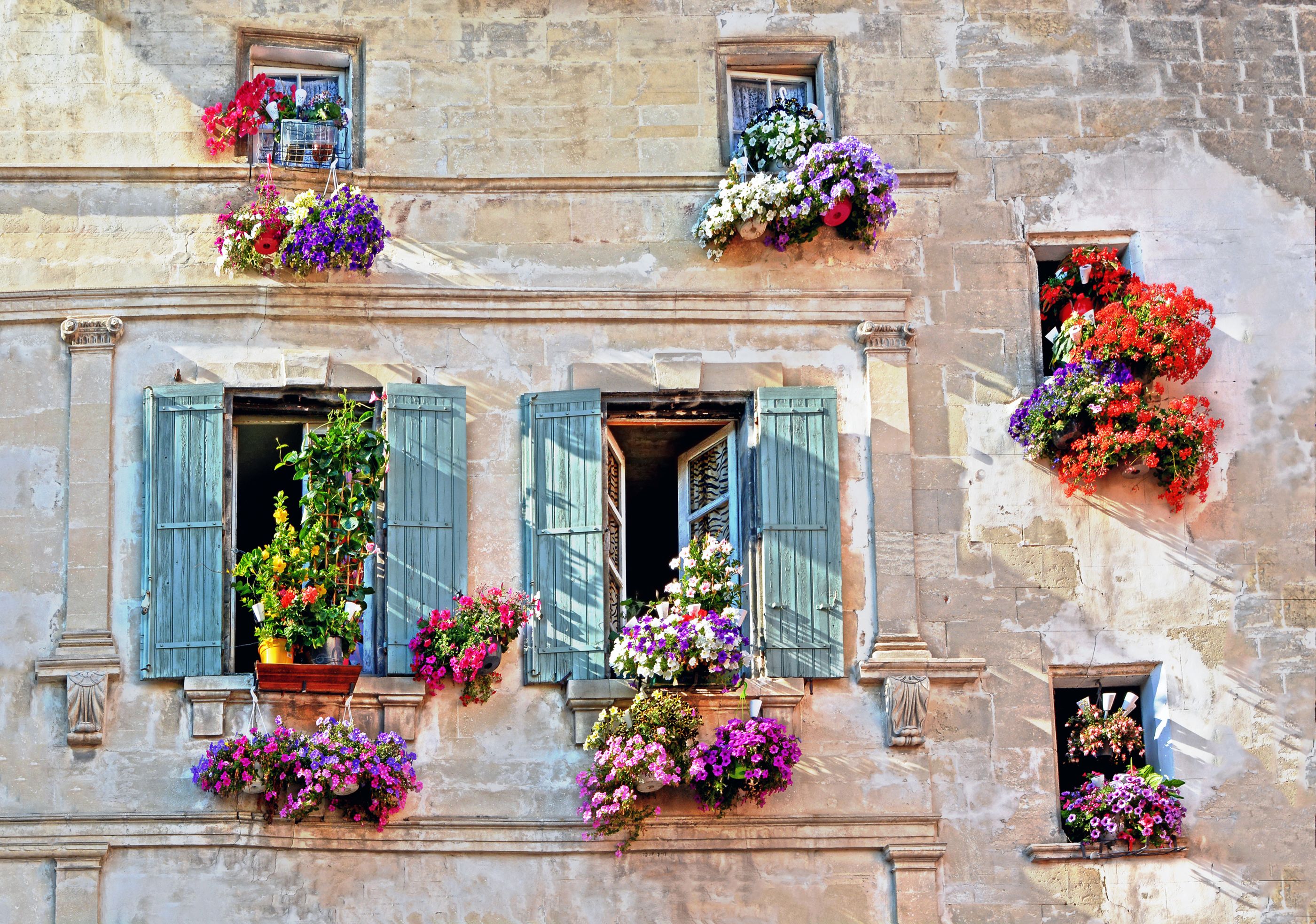 This sun-drenched region of southeastern France is made for summer days filled with beauty, colour and herb-scented breezes. Its spectacular landscapes range from the craggy peaks of the French Alps in the east to fields of sunflowers and rolling hillsides striped with rows of vines and lavender further west. Dotted across the countryside that inspired artists such as Cézanne, Picasso and Van Gogh, medieval hilltop towns and ancient cities provide a gentle dose of culture. Charming Bonnieux – officially one of France's prettiest villages – overlooks a Roman bridge; Arles has a World Heritage collection of Roman ruins (and a Van Gogh connection); and the multicultural port city of Marseilles is brimming with museums and galleries. There are plenty of sensory pleasures to be savoured, too: wine tastings at vineyards, fragrant visits to the perfume makers of Grasse, and the early-summer sight and smell of lavender fields in bloom. Immerse yourself in the Provencal lifestyle at La Bastide de Marie, set in fragrant gardens surrounded by vineyards and parkland. Families may prefer the privacy of a luxury Provencal villa; Villa Thyme is a beautifully renovated farmhouse set on a 40 hectare domain, surrounded by rolling hills punctuated by lavender fields and ancient oak trees.
BURGUNDY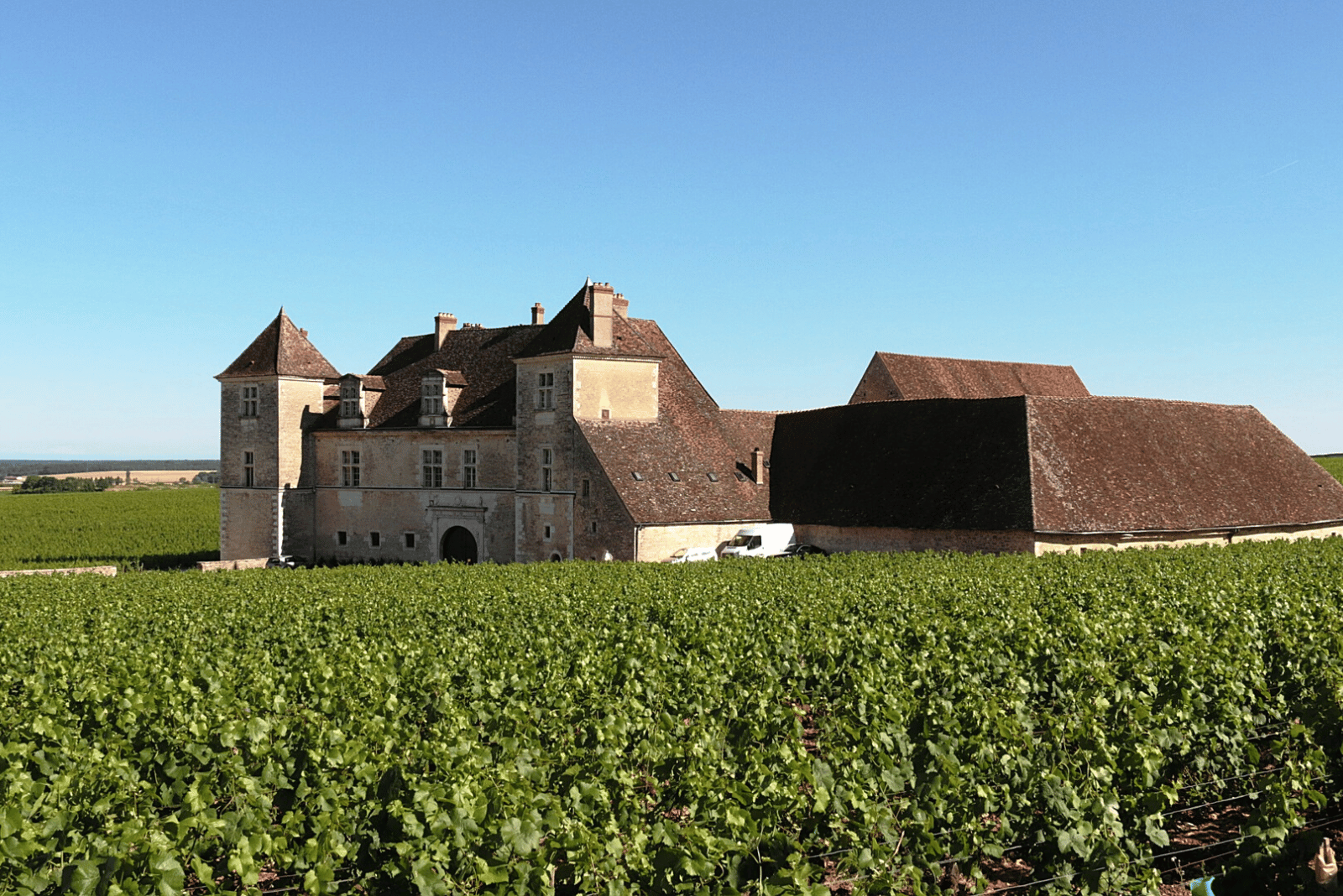 This bucolic region in east-central France was once celebrated for its medieval rulers' patronage of music, art and science. Nowadays, the main claim to fame of this former duchy is its much-admired wines – Meursault, Chambertin and Montrachet among them – produced from vineyards that were first cultivated in Celtic times. From the comfort of a luxurious barge, visitors can meander gently through countryside marked by both history and viticulture along a sprawling lattice of waterways and canals. Between stops for tastings at storied wineries, there are magnificent Romanesque abbeys such as Fontenay and Vézelay to be impressed by and romantic châteaux-hotels in which to pause for indulgent meals and an overnight stay. The architectural delights continue in the capital, Dijon. The Gothic former ducal palace – much extended over the centuries – now houses the city's fine-art museum, while the surrounding cobbled streets are lined by 300-year-old townhouses with multicoloured tiled roofs.
STRASBOURG
With the border with Germany just two miles away, France's northeastern powerhouse has a fascinatingly distinctive culture. You can hear both languages – and perhaps the local Alsace dialect – as you meander through the maze of lanes, alleyways and squares of the (inevitably UNESCO-listed) Old Town, set on an island between two branches of the River Ill. The medieval streets of the Petite France district are particularly photogenic, with rows of black-and-white timbered buildings overlooking the water, guarded by the towers of a 13th-century bridge. Take in the views from the top platform at the fabulous Gothic cathedral, famous for its astronomical clock. In the weeks close to Christmas, the square below is filled with stalls for the Advent market, Europe's largest, which makes a perfect focus for a festive short break. Here, and elsewhere, you'll find local foodie specialities such as flammekueche, similar to a thin-crust pizza but topped with crème fraîche, onion and lardons.
CÔTE D'AZUR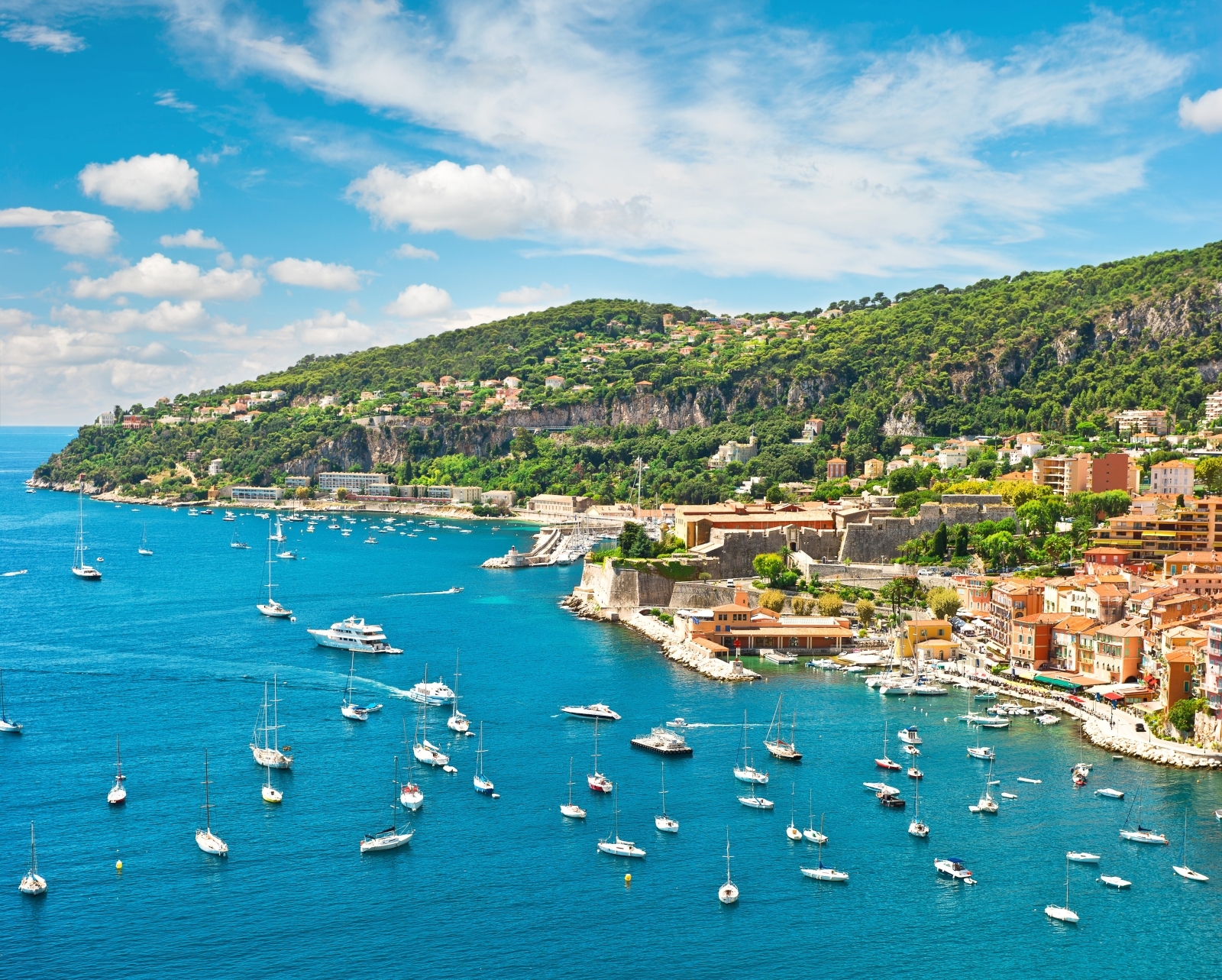 When it comes to star power, the Côte d'Azur has more than its fair share. This stretch of Mediterranean coastline in southeastern France was an impoverished region of olive groves, carnation fields and fishing villages until 19th-century British aristocrats discovered the benefits of its benign climate. Writers, artists and wealthy Americans followed in their wake, before Brigitte Bardot and Grace Kelly put it firmly on the international jet-set map in the 1960s. Sixty years on, there are chic resorts strung all along the French Riviera, as it's also called, whose names alone evoke a sense of glamour. Aside from glossy Monaco and its famous casino, there's Saint-Tropez, whose charming old harbour bobs with superyachts; Antibes with its beaches, marinas and grand villas; and Cannes, famous for its international film festival along with its exclusive beach clubs and Michelin-starred restaurants. On a quieter stretch of shoreline at La Croix Valmer, La Pinede Plage offers a warm welcome matched only by the beauty and serenity of its private beach.
CORSICA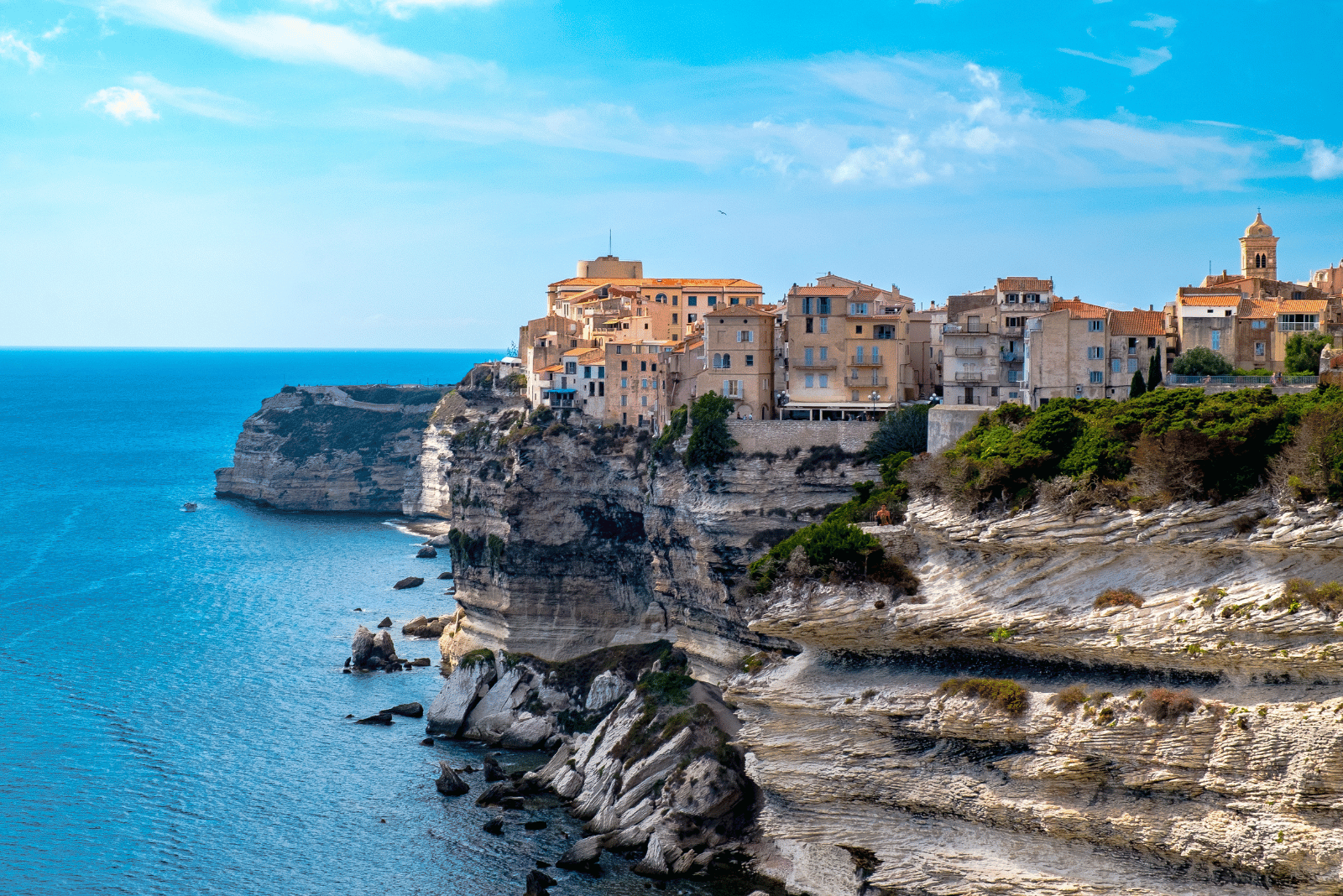 The French call it L'Île de Beauté, 'the island of beauty', and, with glorious beaches backed by herb-scented hillsides leading to dramatic alpine peaks, it's a nickname Corsica richly deserves. Around its 600-mile coastline, the Mediterranean laps against pine-fringed sweeps of superfine sand or craggy volcanic cliffs above which ospreys soar. Inland, the terrain – much of it a natural reserve – is decidedly rugged, and its challenging trails lure walkers and mountain bikers. It's not only the scenery that makes this such an inviting destination, though; there's a wealth of history to discover. Geographically closer to Italy than France, the island was ruled for almost 500 years by the Republic of Genoa, which left its mark on coastal towns such as Calvi, with its atmospheric 15th-century citadel, and the capital Ajaccio, the birthplace of Napoleon. Appreciate this distinctive culture from the comfort of the east-coast Grand Hotel de Cala Rossa, a Relais & Chateaux property with a Michelin-starred restaurant and private beach.
THE FRENCH ALPS
Stretching from the Mediterranean to the shores of Lake Geneva in the country's southeastern corner, the French Alps provide a spectacular venue for active adventures. The largest of France's mountain ranges is home to the colossal Mont Blanc – or at least part of it: ownership of the icy summit has been disputed by France and Italy for centuries and its massif is so extensive it spreads into Switzerland as well. At its base is Chamonix, the site of the first Winter Olympics in 1924; almost 100 years later, the whole region boasts some of the best ski resorts in Europe, including Val d'Isére, Morzine, Méribel and Tignes. Another name to note is Courcheval, and at the foot of the slopes of Courchevel Moriond 1650 you'll find Hotel Le Portetta, the perfect family-friendly ski-in-ski-out hotel. When the snow melts, walkers can enjoy the Alps' just-as-stunning summer face on trails through wildflower-carpeted national parks.
LOIRE VALLEY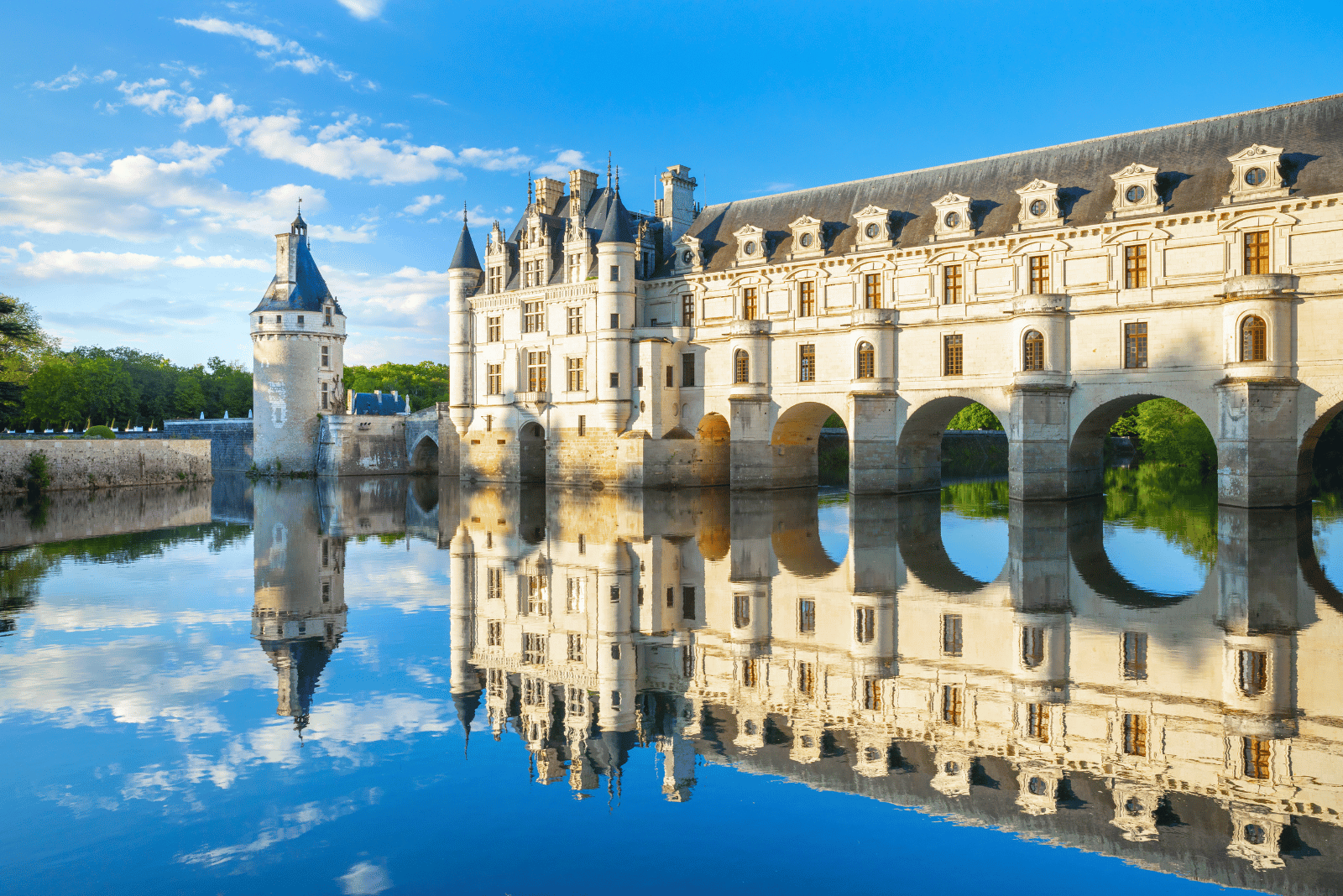 Studded with sumptuous châteaux built for kings and aristocrats, the Loire Valley is France's most courtly region. This central stretch of the country's longest river, from just east of Orléans downstream to Chalonnes, owes its World Heritage Site status to a heady mix of ingredients. Foremost among these are the fairytale Renaissance palaces, such as the elegant Château de Chambord, the ethereal Chenonceau perched above the waters of the Cher, and Azay-le-Rideau on its island in the Indre. Then there's the fertile land itself, whose gently rolling slopes are swathed in the centuries-old vineyards behind names such as Sancerre, Pouilly-Fumé and Vouvray – so wine tastings at wineries and accredited cellars are a must. Finally, there are the magnificent towns with Roman roots that grew rich on river trade, including Orléans with its Gothic-Romanesque cathedral, mansions and fine-art museum, and the university town of Tours, Balzac's birthplace, where the Old Town streets are lined with half-timbered houses.