For safari first-timers, there's nowhere better than Africa's big-ticket parks such as Kenya's Maasai Mara or Tanzania's Serengeti. But once you've crossed off the Big Five and well and truly caught the safari bug, where should you head to next? To help get you inspired, we've rounded up a handful of beyond-the-obvious African safari destinations, where you'll be able to swap four wheels for two feet, sleep out under the stars in the heart of the bush and reap the rewards of hard-won, bucket-list wildlife encounters…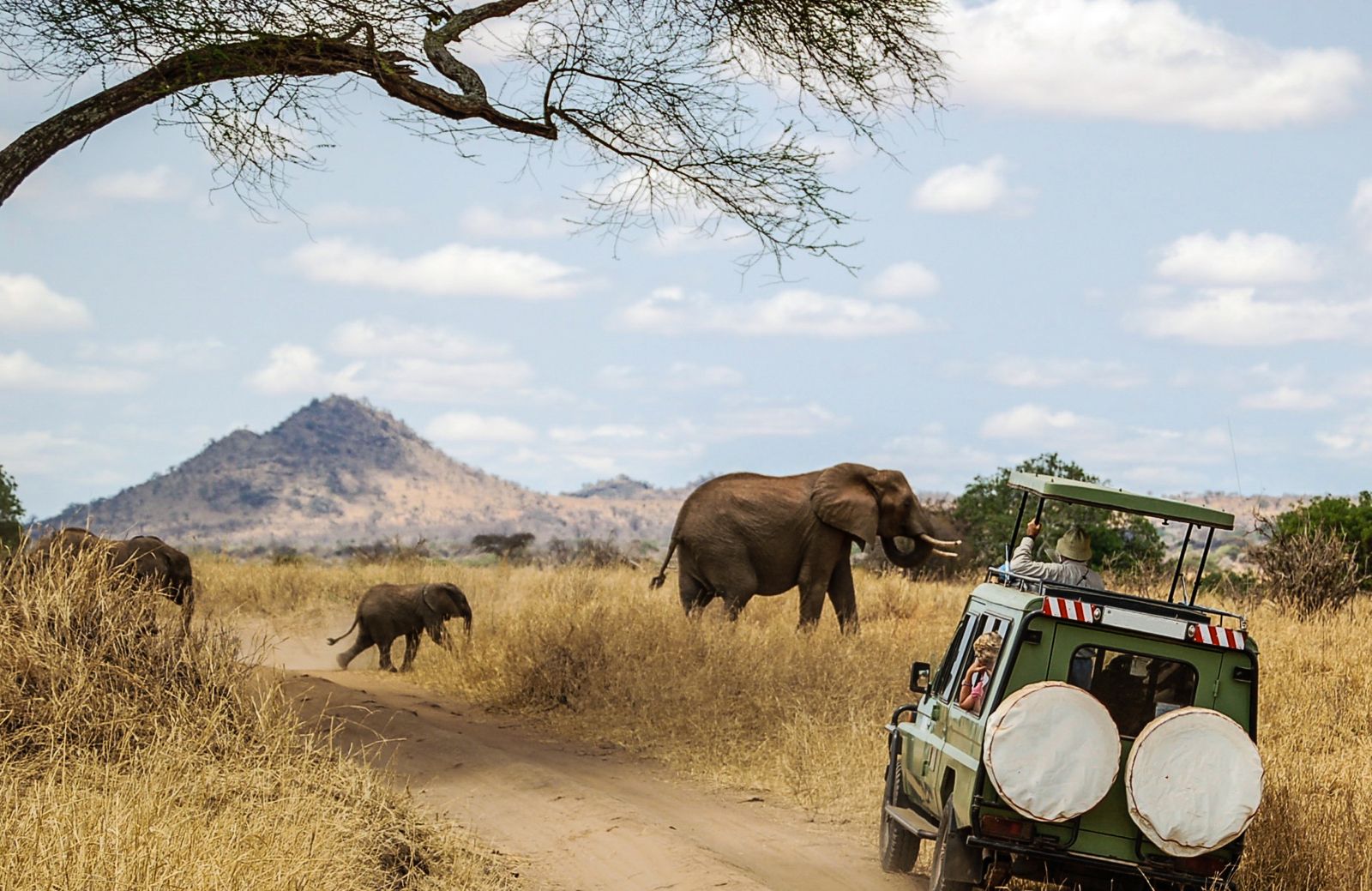 As the home of one of the greatest wildlife spectacles on earth, Tanzania's Serengeti deserves its reputation as safari's poster-child. But the Great Migration isn't the only reason to head to Tanzania. Down in the south of the country lies Nyerere National Park, Tanzania's largest national park, weighing in at twice the size of the Serengeti yet attracting just a fraction of the crowds. Renowned for its incredible biodiversity, safaris here take visitors through open prairie, thick woodland and vast plains – and with the mighty Rufiji River wending its way through the park, there's ample opportunity to jump in a boat and skirt around palm-fringed watering holes too. It's also the perfect place to spend a night fly-camping under the starry skies of the raw African wilderness.
If you're seeking glorious isolation, Ruaha National Park has just ten safari lodges spread out across an area roughly the size of Belgium, giving it a real air of exclusivity. Here, you can soar above the baobab trees in a hot air balloon and enjoy a unique perspective of the elephants, lions and buffalo thundering across the plains. To really get under the skin of the African bush, ravishingly remote Katavi National Park is well worth the journey. Best-known for its phenomenal birdlife, it's also one of the country's most authentic safari parks, with a short visitor season leaving the wildlife completely undisturbed for much of the year. And for something a little different, pick Mahale National Park, where pristine rainforest tumbles down onto the shores of gin-clear Lake Tanganyika, and the misty mountains are home to one of the world's largest-known populations of chimpanzees. Chimp-tracking here is like nowhere else on earth – and a true bucket-list experience. To find out more, take a look at Red Savannah's Southern and Western Tanzania itinerary. READ MORE >
For a significantly better-value alternative to the more traditional safari experiences offered in Botswana, choose lesser-trammelled neighbour Zambia. Walking safaris were pioneered here and still remain a firm fixture in the country's slew of national parks, led by deeply passionate guides at the very top of their game. South Luangwa is prolific for its big cat sightings, while Lower Zambezi is flush with leopards, bull elephants and wild dogs, and offers a whole host of water-based excursions along the Zambezi River, including tiger fishing and canoe trips to secluded riverbank camps.
A little further off-the-beaten-track lies Kafue National Park and the wild wetlands of Busanga Plains. Waterlogged for much of the year, the park transforms into a twitchers' paradise (and another prime spot for big cat encounters) once the rains relent. Over in the far west, there's Liuwa National Park which, with just one permanent camp, is still one of Zambia's best-kept secrets. Base yourself at Time + Tide King Lewanika for a ringside seat for Zambia's very own wildebeest migration, which promises the same dramatic spectacle as the Maasai Mara and the Serengeti, but completely untouched by the tourist masses. And of course, no trip to Zambia is complete without a stop-off in the colonial town of Livingstone and a visit to Victoria Falls, one of the seven Natural Wonders of the World.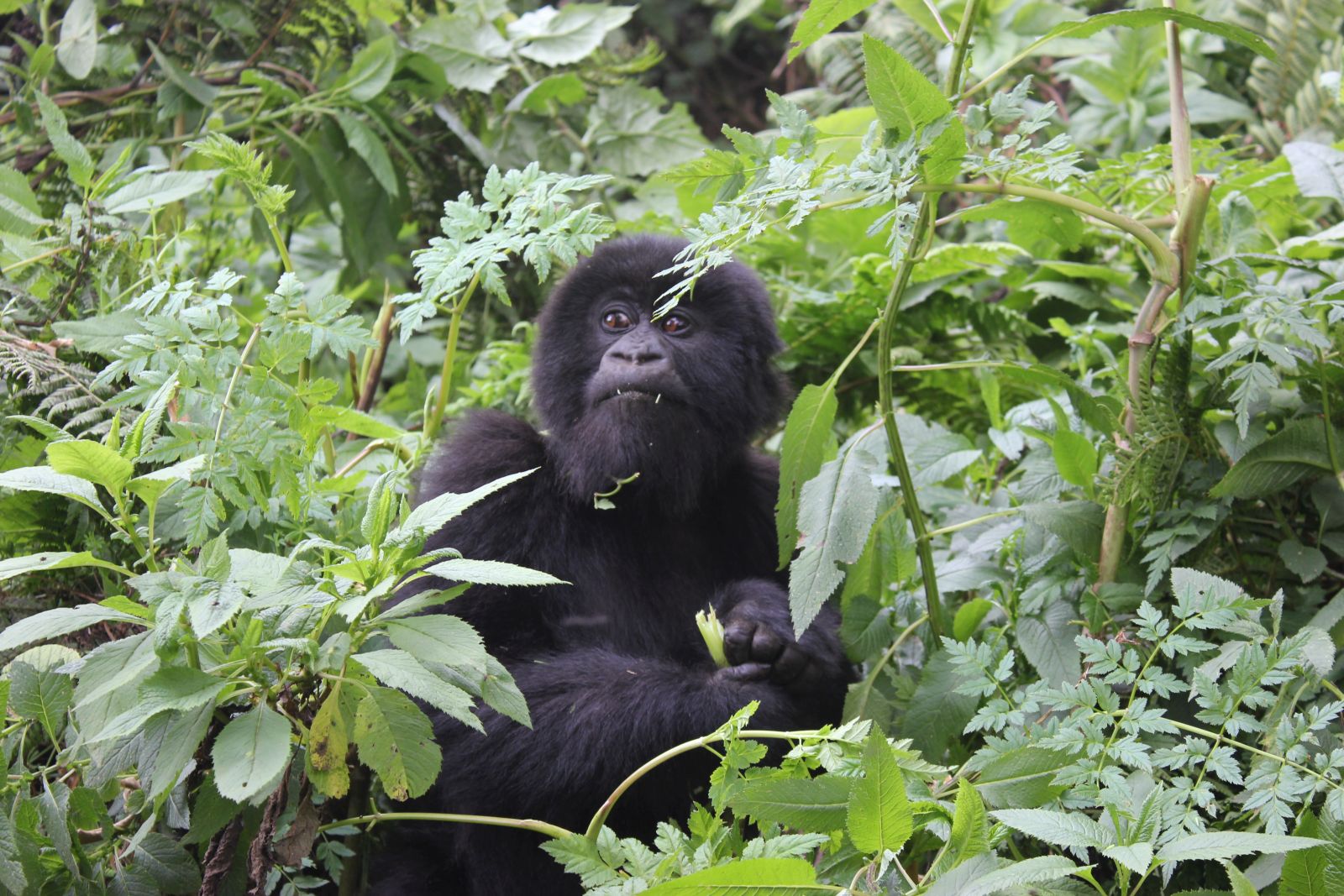 With its chequered history and poaching past, Rwanda hasn't always been considered a top safari destination. But that's all changed in recent decades, with outstanding rewilding efforts transforming the country into a vanguard of conservation. Set against the Volcanoes National Park's backdrop of thick forest and fizzing volcanoes, Rwanda's mist-shrouded Virunga Mountains are perhaps the best place in the world to view the critically-endangered mountain gorilla in its national habitat. Primate-tracking here is taken very seriously: efforts to protect the gorillas mean permits are strictly limited and expensive, and treks can be very physically demanding – but this is a truly once-in-a-lifetime experience, and you'll reap the rewards once you set eyes on these majestic creatures up-close.
While gorillas might be Rwanda's main wildlife draw, there's plenty more to see. Set deep in Africa's oldest rainforest, staggeringly beautiful Nyungwe National Park is famous for its cheeky chimpanzee communities and hundreds of species of birds. And if you're keen to tick off the Big Five, there's Akagera National Park – following the successful reintroduction of lion and rhino over the last decade, it's now one of the most game-rich pockets of the country. To cap it all off, a smattering of high-end lodges really helps set the bar high for safari-lovers: top picks include Singita Kwitonda Lodge with its plum location on the fringes of Volcanoes National Park, One & Only Nyungwe House, ringed by lush tea plantations, and eco-chic Bisate Lodge, which makes a perfect base for gorilla trekking. For more information, check out our Big Five & Gorillas in Rwanda itinerary. READ MORE >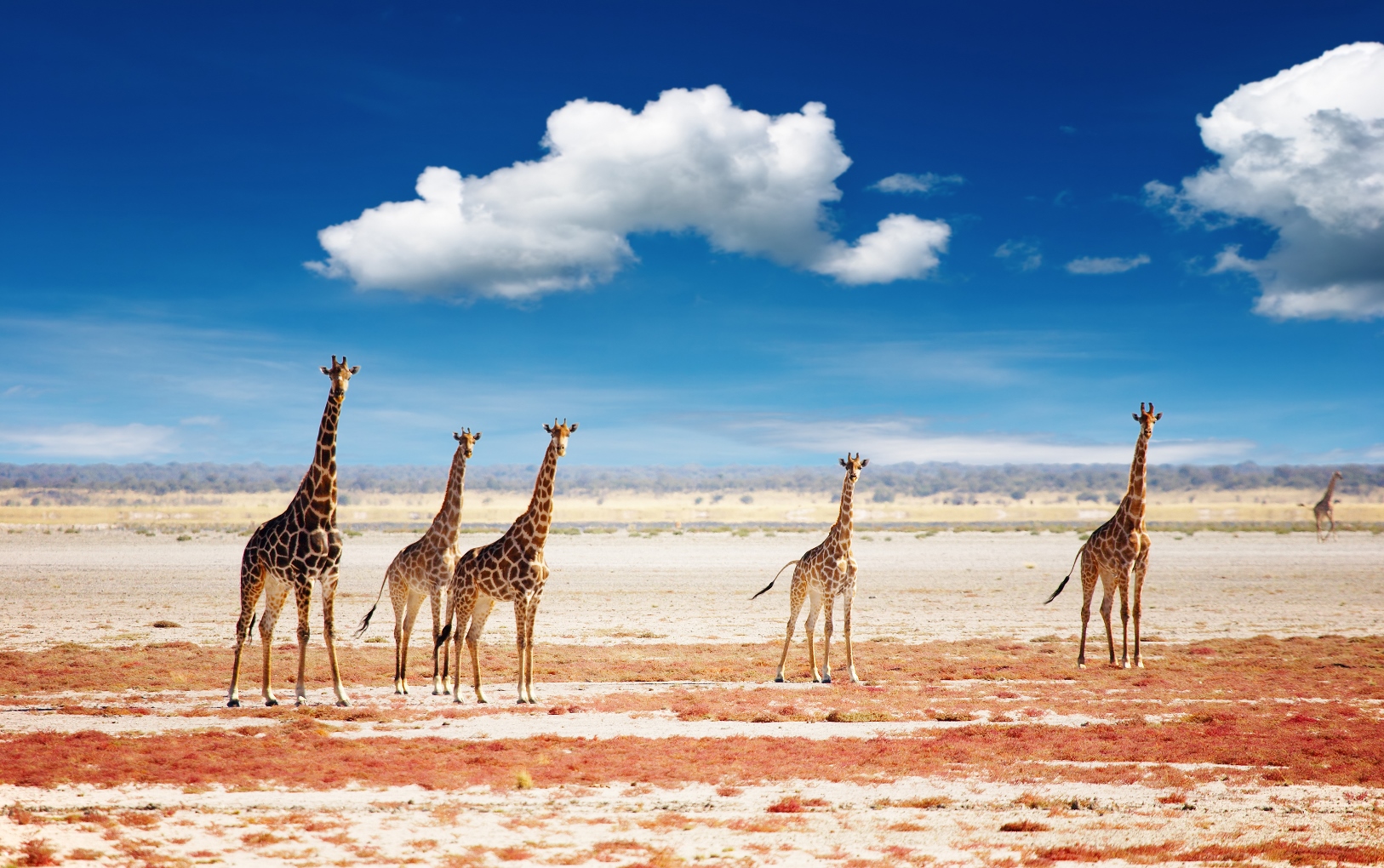 Thanks to its arid, inhospitable climate and lunar-like landscapes, Namibia feels a world apart from any other African safari destination. The country is famous for its truly epic scenery first and foremost, but you'll find wildlife in abundance too: vast populations of cheetah and black rhino roaming the salt pans; flamingos huddled around the watering holes of Etosha National Park; huge crocodiles patrolling the rivers; special desert-adapted elephant and giraffe living in the russet-orange dunes, and seals frolicking in the frothy Atlantic that laps the shipwrecks along the wind-lashed Skeleton Coast.
There's only one real way to take in a country of such epic proportions, and that's on a private flying safari. Flit between Namibia's private game reserves and standout off-grid lodges such as &Beyond Sossusvlei Desert Lodge, perfectly positioned for dune-climbing at dawn, or Mowani Mountain Camp, which blends seamlessly into the ancient granite rocks, a short drive from the centuries-old cave paintings at Twyfelfonetein. For a real cultural hit, head to Serra Cafema Camp – tucked away in the far northern reaches of the country in an area inhabited by the semi-nomadic Himba tribe, it's one of the most remote camps in the whole of southern Africa, and best of all, a place very few tourists visit. READ MORE >