From game rich conservancies in Africa, to chic beach retreats in the Balearics, discover the destinations favoured by the UK's royal family, and follow in their footsteps on your next adventure.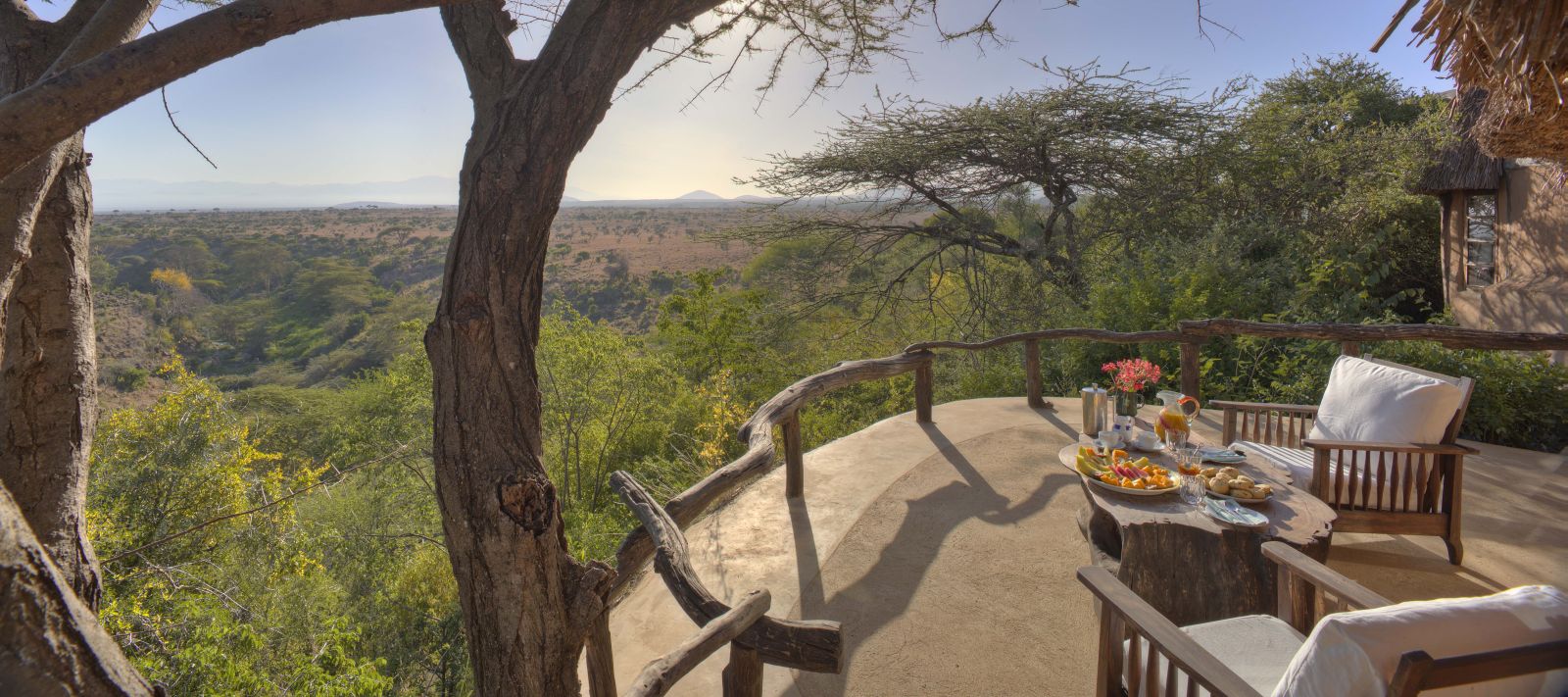 Lewa Wildlife Conservancy in Kenya's Laikipia region is considered one of the country's most successful, with diverse species including the world's largest concentration of Grevy's zebras and 14% of Kenya's rhino population. The conservancy is privately owned and managed by a Kenyan board, with programmes to protect wildlife as well as benefit the local community. Part-funded by tourism, the conservancy has 10 lodges and camps offering luxury accommodation and world class safari experiences such as game drives, nature walks with Maasai guides, riding adventures, camel safaris and flying safaris by biplane. Lewa is very special to the Prince & Princess of Wales. Prince William spent time here in his youth and has been active in supporting the conservancy's protection of rhino. This is where he brought Kate Middleton to propose in 2010, staying at Lewa Wilderness, one of Kenya's original safari camps and home to the Craig family, pioneers of conservation in Africa.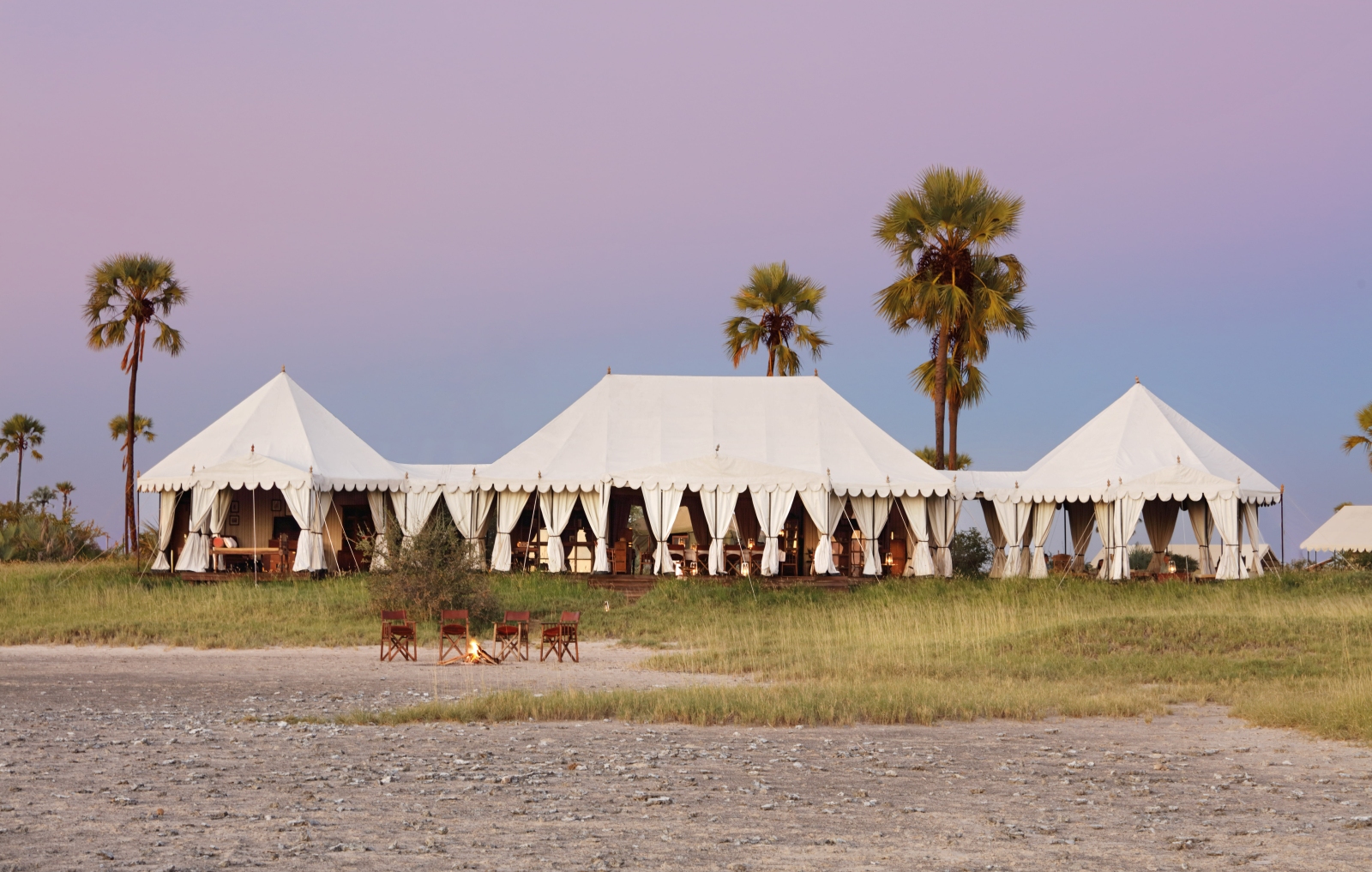 Prince Harry found solace in Botswana, visiting the country following his mother's death in 1997, and it has remained close to his heart ever since. His time there fostered a deep interest in conservation and community. In 2006, he founded Sentebale - a charity benefiting vulnerable young people in Lesotho and Botswana – with Prince Seeiso, the younger brother of Lesotho's King Letsie III. In 2016, he brought Meghan Markle here for their third date, staying at Meno a Kwena in the Makgadikgadi National Park. The area is one of Africa's most biodiverse, with large populations of elephant, hippo, giraffe and wild dog, as well as extraordinary landscapes ranging from vast salt pans to the southeast and the lush vegetation of the world's largest inland delta to the northwest. Some of the best places to stay include Jack's Camp, founded in the 1960s by legendary explorer Jack Bousfield, and San Camp on the edge of the other-worldly Makgadikgadi Salt Pans. Both camps offer opportunities to encounter traditional bushmen and desert-adapted wildlife.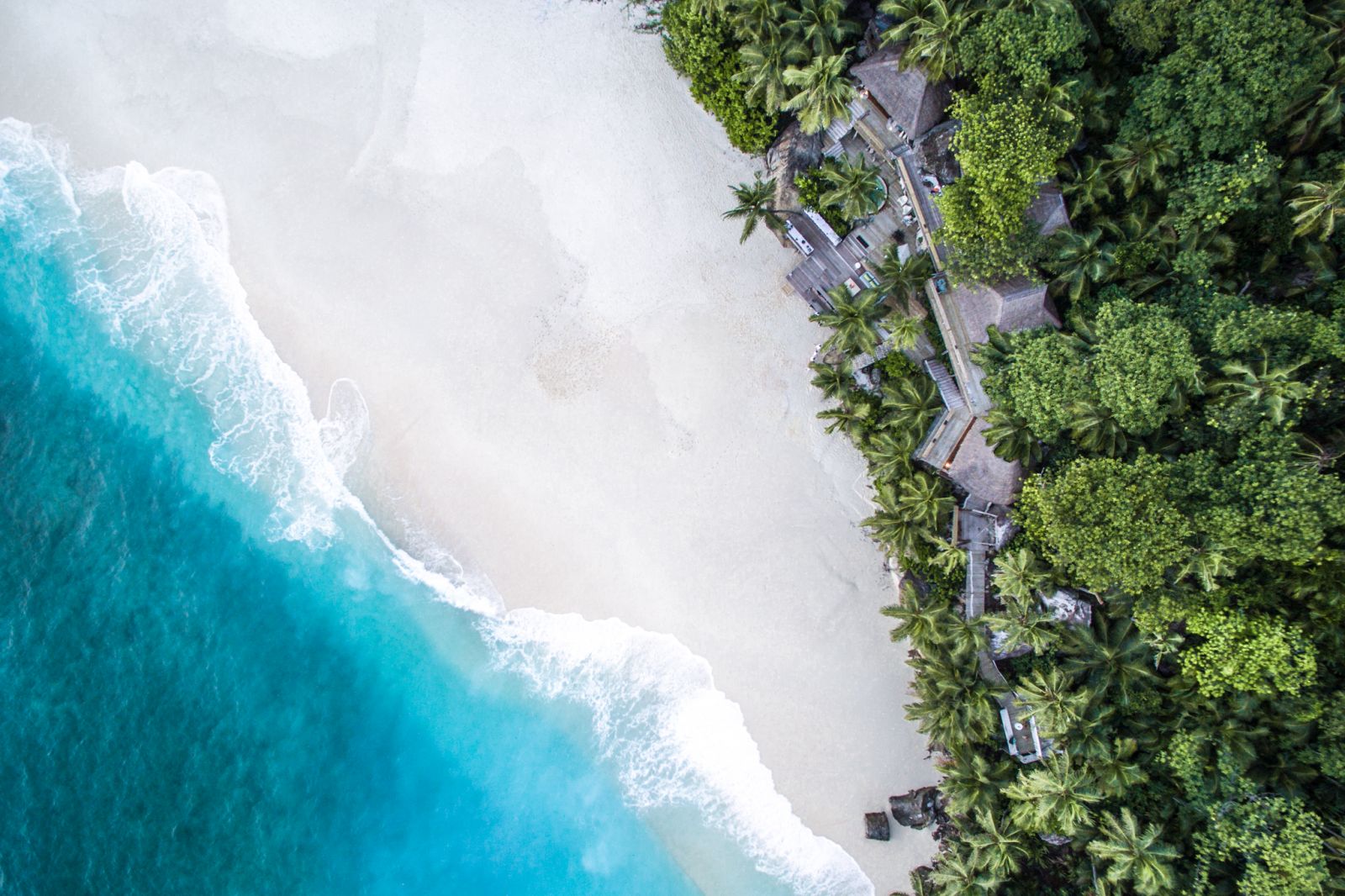 Prince William and Kate Middleton famously visited the Seychelles in 2007, rekindling their relationship following a temporary split. The couple stayed at Desroches Island (now managed by Four Seasons), a 402-hectare tropical idyll fringed with 14 kilometres of white sand beaches. There's plenty to occupy active couples, including water sports, tennis and trail cycling as well as nature walks and visiting the Tortoise Sanctuary to learn about the Aldabra tortoise, a vulnerable species specific to the Seychelles. The couple later returned to the archipelago in 2011 for their honeymoon, this time staying at ultra-lux North Island. Just eleven private villas dot the shoreline, each with oodles of space and sea views. Décor is 'Robinson Crusoe-chic', with driftwood bedframes, shell doors and bamboo showers. Spacious terraces offer ample daybeds, with a plunge pool and fire pit.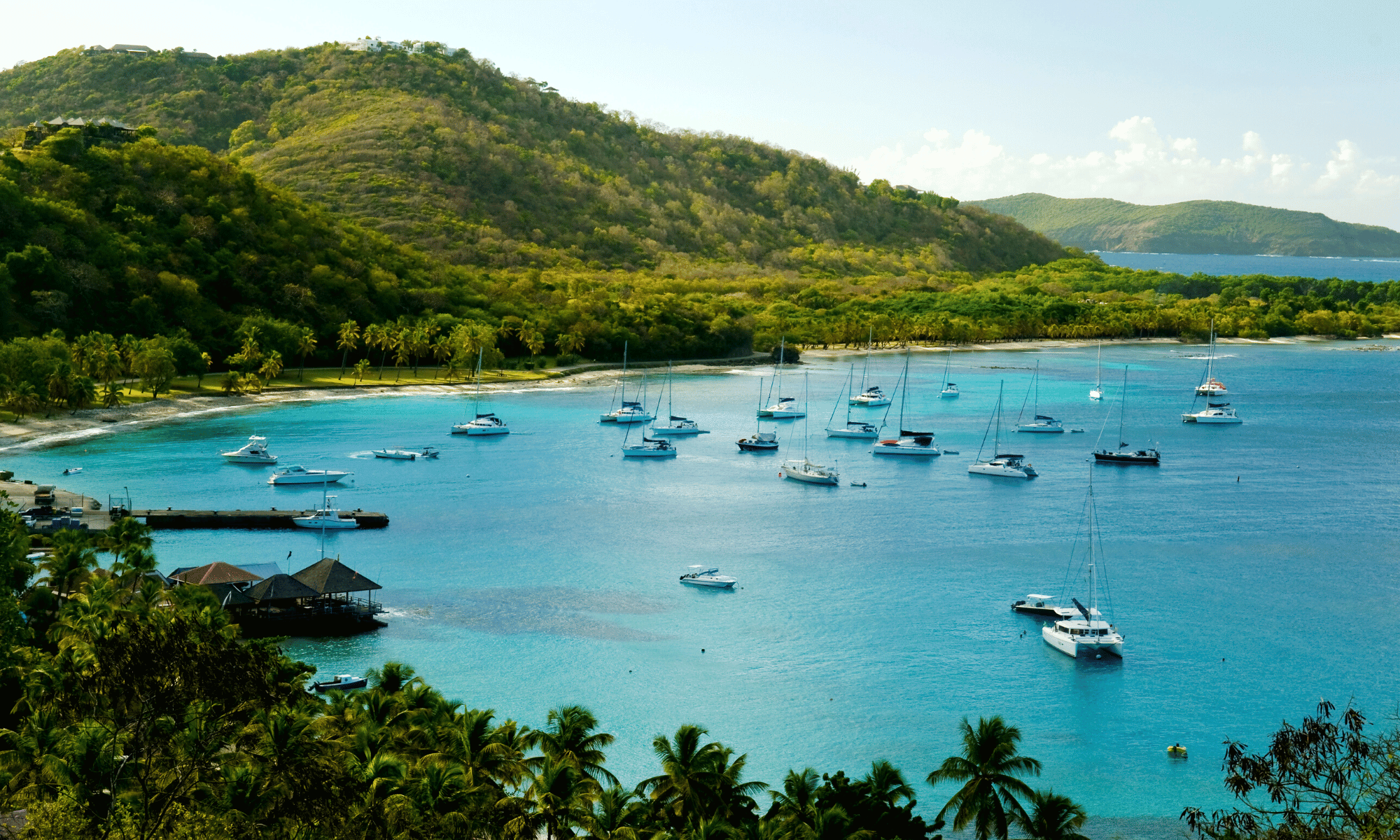 Princess Margaret stayed on the island of Mustique every autumn and winter for many years. She was gifted a villa - Les Jolies Eaux – by Lord and Lady Glenconner who purchased the island in 1958 for the princely sum of $120,000. Lady Anne Glenconner was a close friend and lady-in-waiting to the princess. The island attracted eccentrics and larger-than-life characters, reflecting the personality of Lord Glenconner who threw wildly extravagant parties during the 1960s and '70s. Subsequent years have seen Mustique frequented by celebrities and royals who value the island's privacy and peace above all else, somewhere where the paparazzi are banned and discretion reigns. Parties are laidback affairs, with regulars letting their hair down at legendary Basil's Bar, where the weekly entertainment includes the 'Jump Up' every Wednesday and 'Taco & Tequila' on Thursdays. Mick Jagger, Tommy Hilfiger and Bryan Adams all own homes here, while Bill Gates, Robbie Williams and Tom Ford are just a few of many celebrities who vacation here. The new generation of royal visitors include the Prince and Princess of Wales. The Cotton House is the island's chic hotel, converted from a cotton warehouse, while there are numerous private villas available for rental. Three-bedroom Oliver-Messel-designed Grasshopper will suit smaller families, supported by an excellent housekeeper and cook, while Tommy Hilfiger's nine-bedroom Palm Beach is just the spot for glamorous beachside parties.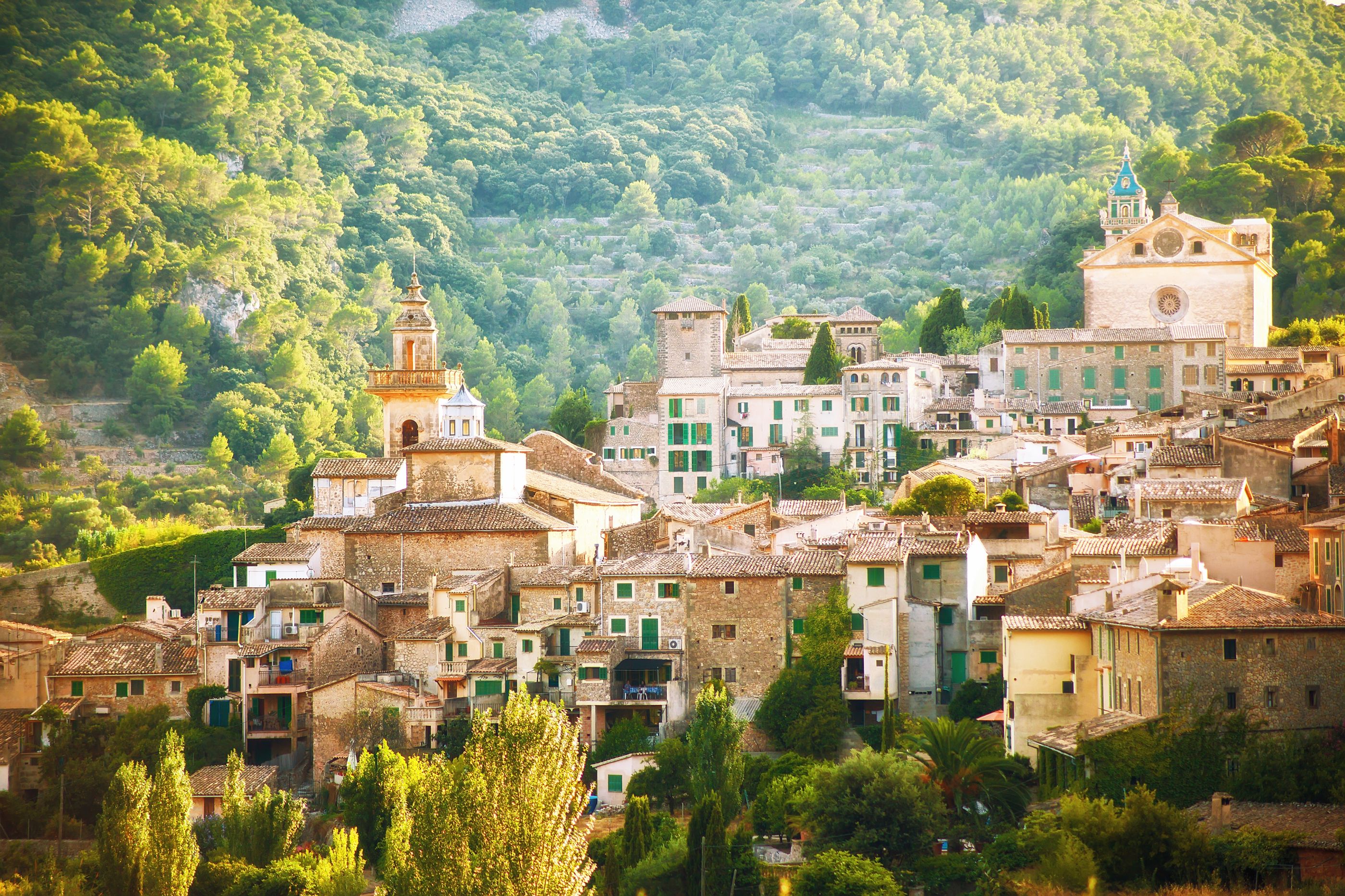 King Charles (then Prince Charles) visited Mallorca with Princess Diana and their sons in 1986 at the invitation of King Juan Carlos I, returning several times in subsequent years. King Charles enjoyed painting watercolours in the Valldemossa hills, while they enjoyed time on the beach and water sports in the sea as a family. Following their split, Princess Diana returned in 1996 to stay at Sir Richard Branson's La Residencia in Deia (now part of the Belmond group). The island has a bounty of lovely boutique hotels in which to hideaway – Castel Son Claret nestles in the foothills of the Tramuntana Mountains – as well as beautiful luxury villas for those who prefer more independence and privacy. Can Canals enjoys a peaceful mountain setting, for example, while being just a stone's throw from the heart of the pretty town of Soller. For something extra special, Son Fuster, is an exceptional private estate in the foothills of Mallorca's Tramunta's Mountains comprising a 10-bedroom luxury villa with full team of staff, all-inclusive food and drink service and world class equipment and facilities (including helipad).
The party island of Ibiza is favoured by some of the younger members of the royal family, with the Duke and Duchess of Sussex having taken baby Archie to the island for a holiday in 2019, and sisters Princesses Beatrice and Eugenie also thought to enjoy the islands. Beatrice hosted Eugenie's hen party here in 2018. Zara Tindall (daughter of Princess Anne) was also spotted with her husband, Mike, enjoying beach life at Cala Bassa, in 2017. While the Balearic 'white island' has a reputation for dance-until-dawn beach clubs – and, indeed it takes its name from the God of Music, Bes – there is a far more peaceful side. Those in the know head to the north with cooling pine forests and tranquil coves, such as Cala Xucla where you'll find luxury villa Casa Sabena; Six Senses Ibiza on Xarraca Bay fuses wellbeing, organic cuisine and music in the most delightful setting. For those who crave a little more action, private villas, Xi, Josep and Can Bonita are a little closer to the beach clubs on the south coast,while super-villa Can Nemo is conveniently positioned for Ibiza Town, with its harbour and renowned hotspots such as Nobu and Pacha.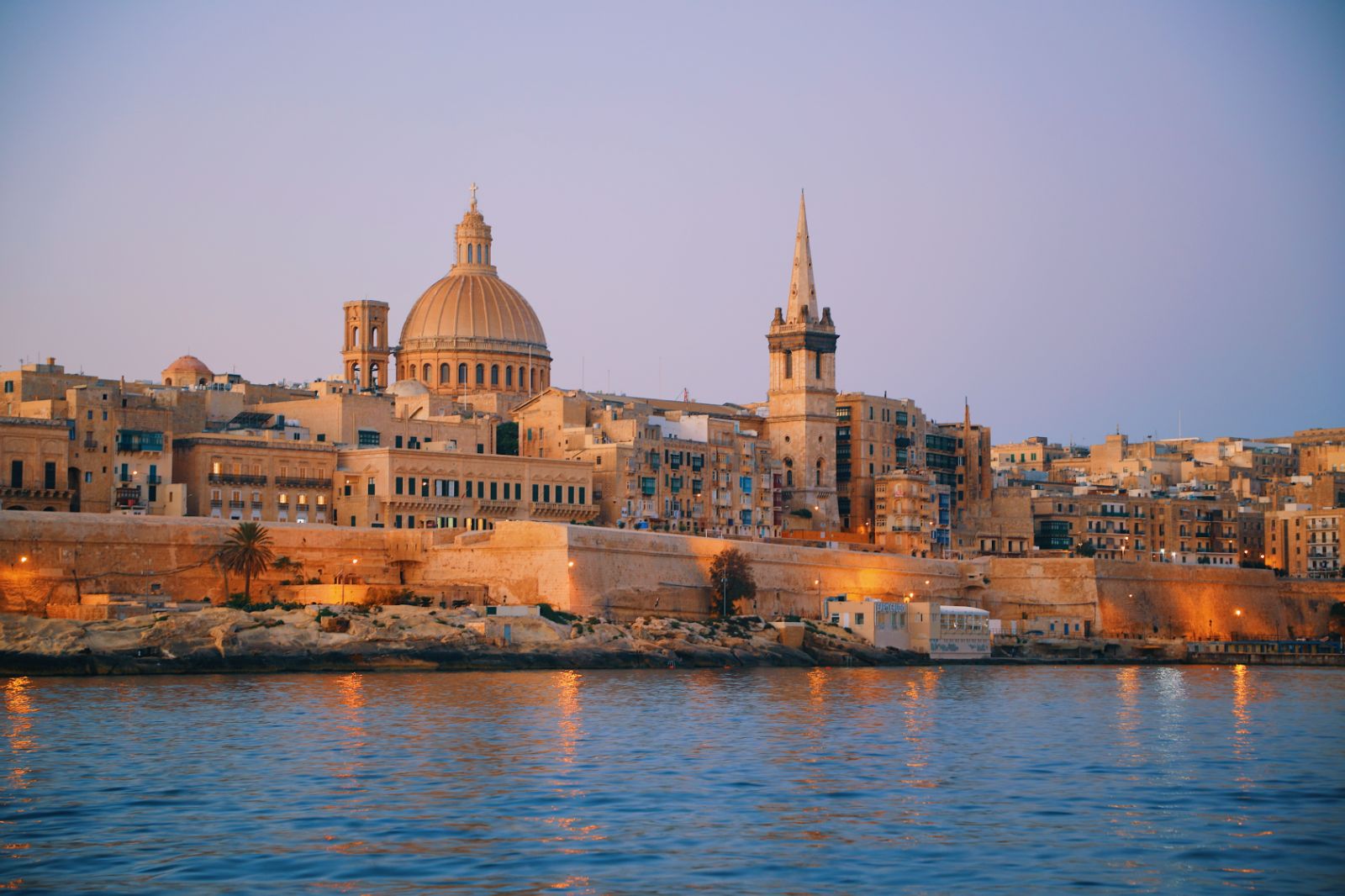 Her Late Majesty The Queen and Prince Philip lived in Valletta from 1949 to 1951 while Prince Philip served as a naval officer on board HMS Magpie. Their home, which they enjoyed as a newly married couple, was Villa Guardamangia, an 18th century mansion on the edge of Malta's capital. They spent many summers on the island in later years and celebrated their 60th wedding anniversary at their former home. The villa is currently being restored by Heritage Malta and will become a museum in tribute to Her Late Majesty. Valletta has much to commend it – the city is a UNESCO World Heritage Site and served as European Capital of Culture in 2018. Restorations have seen historic mansions restored to their former glory, with new hotels, bars and chic restaurants within the characterful peninsula. Some of the best places to stay include Iniala Harbour House, which opened in 2020, created from four historic townhouses atop the St Barbara Bastion, and grande dame The Phoenicia, where the Queen enjoyed dancing in the ballroom.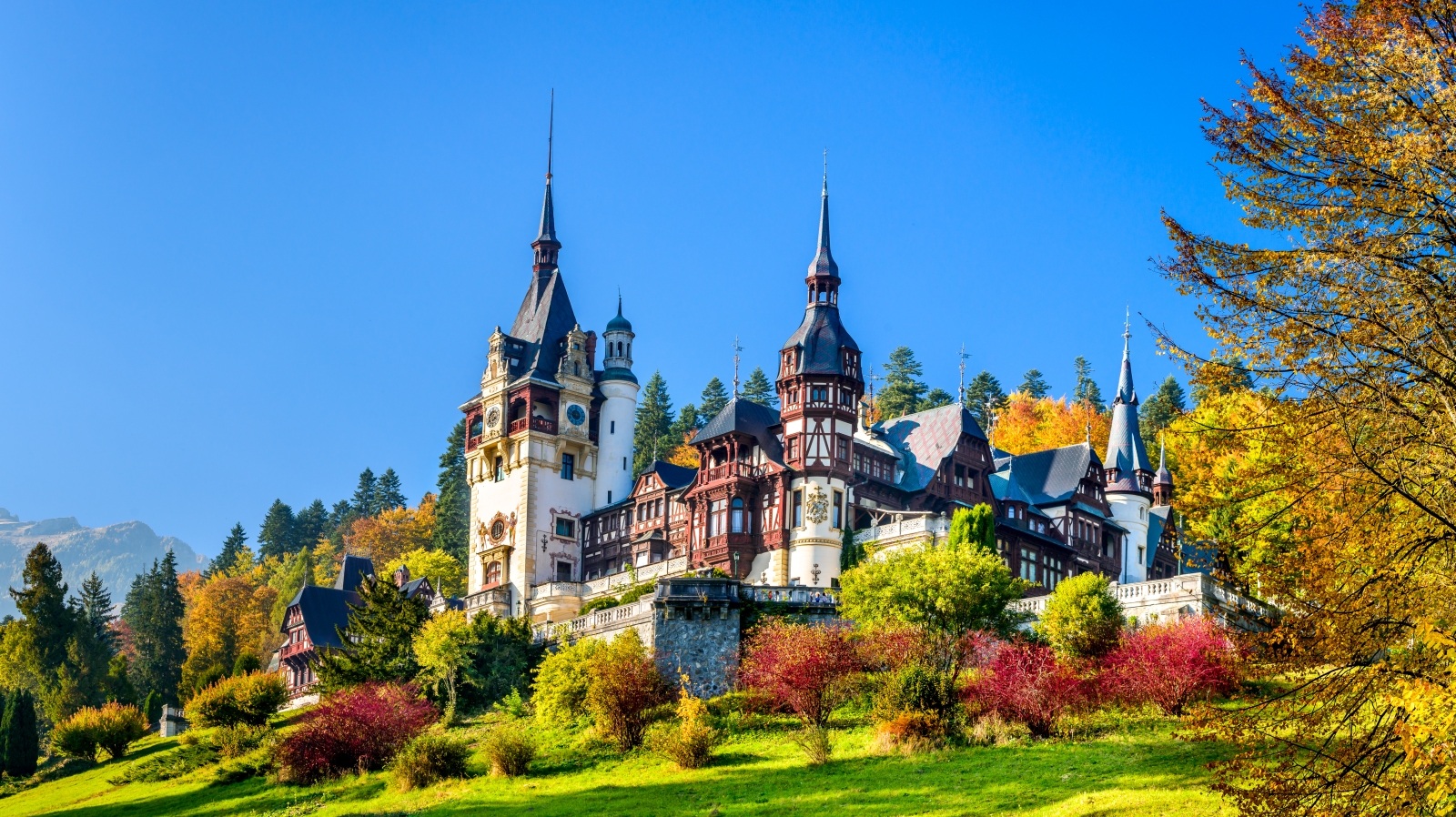 Transylvania is dubbed as European Yellowstone and has a place in the heart of King Charles III. The King – who can trace his own roots back to the infamous ruler Vlad Tepes - fell in love with the wildflower meadows and rolling hills of the Carpathian Mountains during an official visit in 1998 and subsequently bought a private nature retreat in the hills of Valea Zalanului and a house in Viscri which is open to the public. Passionate about the conservation of cultural craftsmanship and the natural environment, the King has ensured the continuation of rural crafts and traditional skills through the establishment of a training centre in Viscri.
The Carpathian Mountains are characterised by a rich biodiversity of plants, insects, birds, mushrooms and large mammals including bears. One of Europe's rarest and most spectacular orchids, the Lady Slipper (Cypripedium calceolus), blossoms in the valley's forests in May and June. Private journeys can be arranged to fully discover the region. The Journey in the Heart of Transylvania itinerary visits the King's retreat in Valea Zalanului with activities including gentle bike rides, riding, walking with a biologist, learning local culinary skills and wildlife tracking.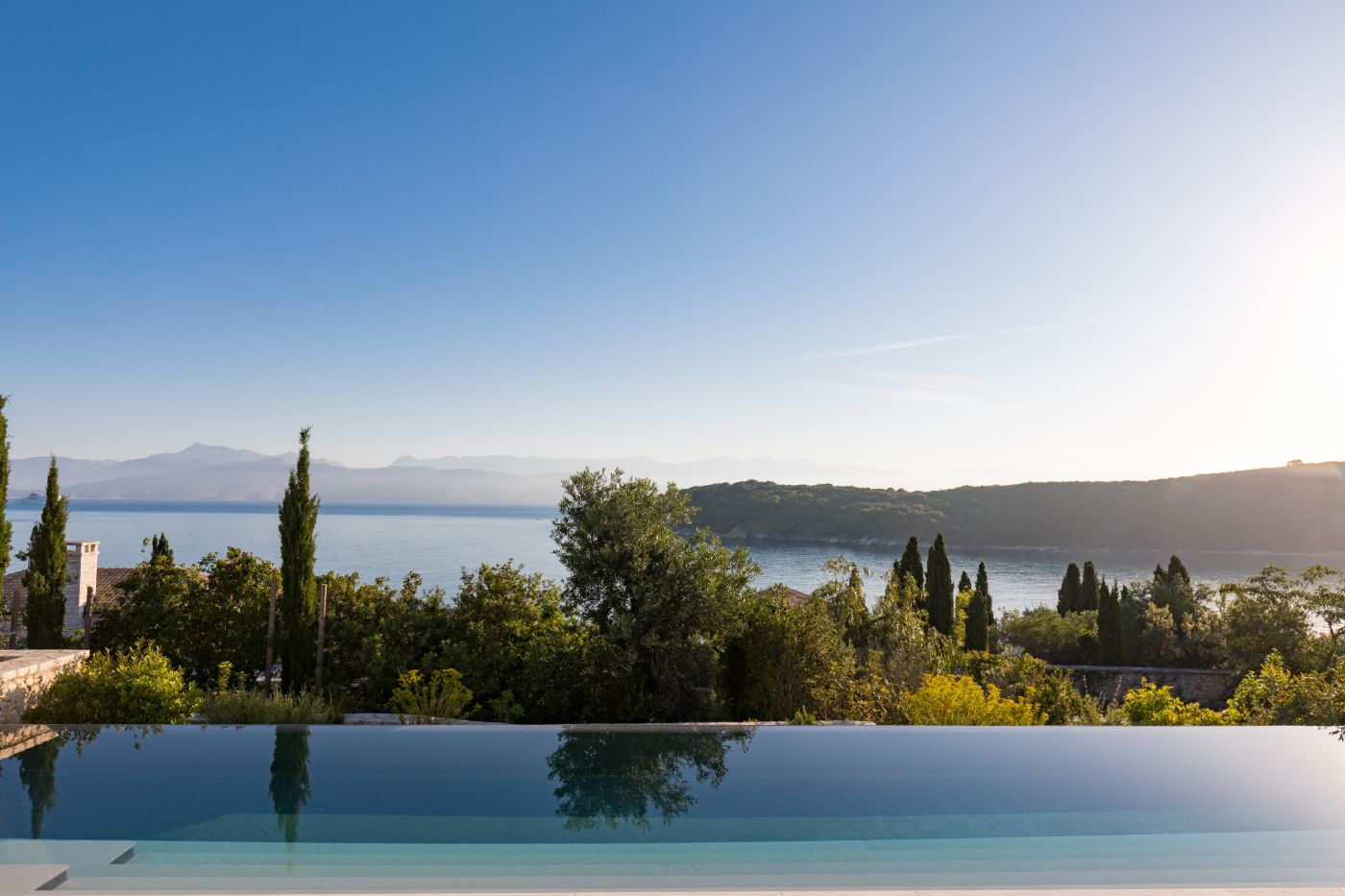 The birthplace of his father, HRH Prince Philip, Corfu is a regular vacation spot for the King and Queen Consort. The King is known to appreciate greatly the history and culture of Greece and is believed to indulge in one of his favourite pastimes of watercolour painting here. When in Corfu, the couple often stay at the Rothschild family's villa in Kerasia, on the island's northeast coast, an area noted for its clear waters and peaceful coves. Limited road access here ensures privacy and there is an abundance of coastal pathways to explore. Spring is particularly lovely, when wildflowers blossom, carpeting the gentle hills. One of the best ways to vacation on Corfu is to take a private villa. Villa Jasmine is one of the most impressive, designed for entertaining, and within walking distance of both Avlaki Bay and Kassiopi village in the northeast, while Villa Sofia delights with its fine views over the Corfu straits and blissful outdoor space, including poolside bar and fragrant borders.