For wonderful ways to get an insight into Italy's regions, look no further. There's a host of choices, from a glamorous boat trip on Lake Como to a cookery session in a Sicilian kitchen and a glimpse into hidden gardens in Venice.
CAPRI, ISCHIA & PROCIDA BY PRIVATE YACHT
Put on your most stylish sunglasses – a private yacht trip from Sorrento gets top billing for glamour. Sail through azure waters to the three island havens of the Gulf of Naples – Ischia, with its hot springs and scenic beaches; lush, tiny Procida; and seriously beautiful Capri, complete with the famous Blue Grotto. You'll pass pastel-coloured villages and craggy cliffs typical of the region. Hop off where you like - to amble along superb stretches of shore and explore appealing towns (perhaps Procida's port; charming and vibrant Ischia Ponte; and lovely Anacapri with glorious views). Stop for a dip in the Mediterranean before enjoying lunch on board.
LOCAL COOKERY CLASS IN SICILY
Sicilians take their lunches seriously – and with good, epicurean reason. Meet our friend and favourite local nonna, Signora Giovanna, at her home for an informal, private cookery class to create a lunchtime meal. Alongside her you'll roll up your sleeves and make scaccia, a typical bread from the town of Ragusa, stuffed with cheese, tomato, onion and perhaps aubergine. Throughout the session, you'll be able to taste the wines of the region, and when you've finished cooking you'll sample the fruits of your labours. Bellissimo!
EXPLORING A HISTORIC GONDOLA BOATYARD IN VENICE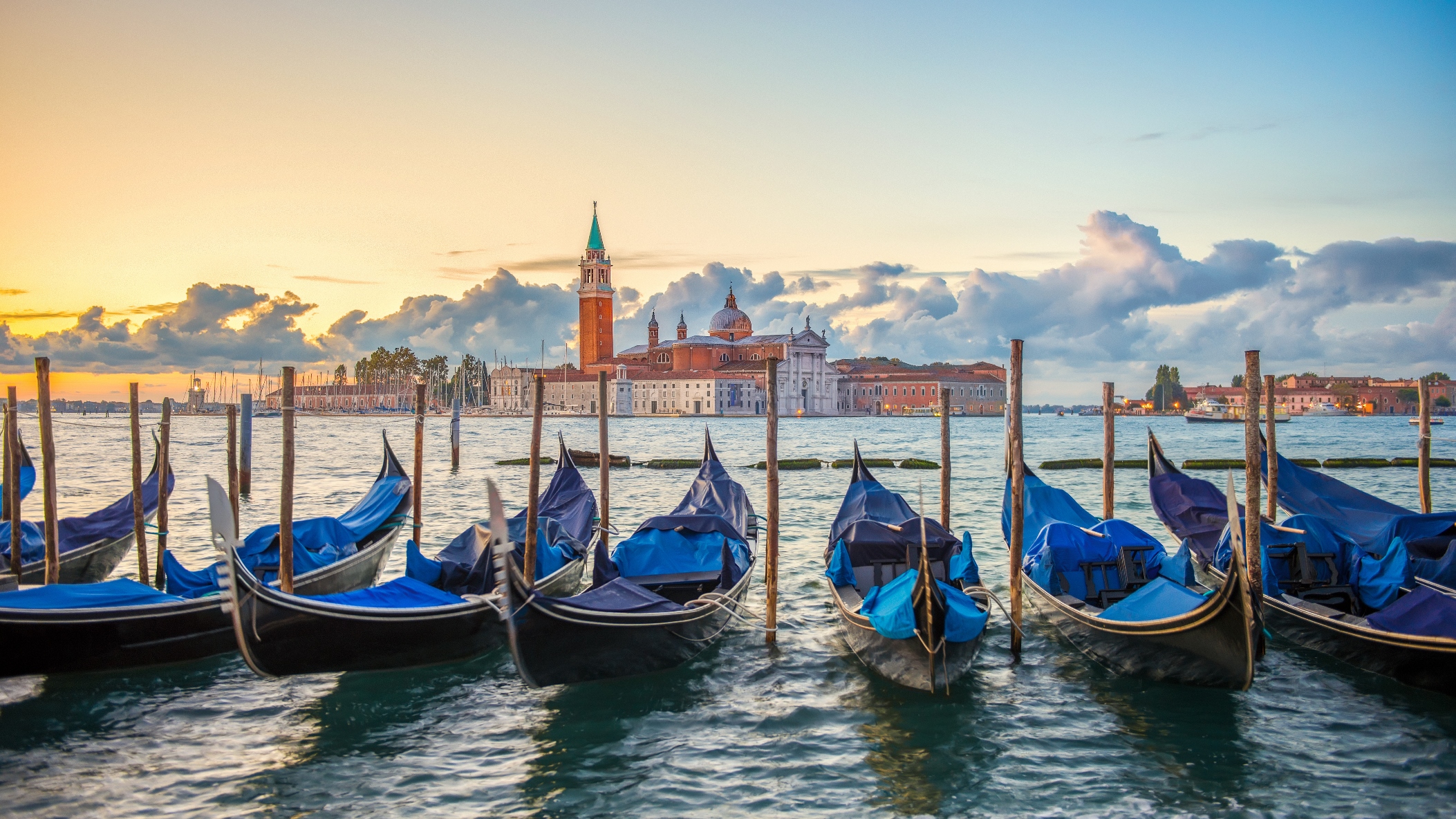 Distinctively lean, sprucely curved at both ends and painted glossy black, the gondola has become a striking emblem of Venice. The flat-bottomed boats are thought to have existed since the 11th century although have evolved over time; their current shape, one side 24cm longer than the other, dates from the 1800s. Join an expert guide on a visit to one of the traditional gondola boatyards and workshops that still stand in Venice's Dorsoduro district. You'll not only see how these romantic wooden vessels are crafted, but how they are carefully maintained, too.
MARCHESI ANTINORI PRIVATE WINE TASTING
The Antinori family has been making wine in Tuscany since at least 1385 – so you can expect a high level of expertise from the 26th generation now in charge. On a private visit to the company's Chianti Classico winery you'll learn about the process of crafting wine as you are taken through the estate and its state-of-the-art buildings, including the on-site museum that houses the family's art collection. You'll also have a tasting session to sample some of the finest wines produced here, and then enjoy lunch at the winery's signature Rinuccio 1180 restaurant.
DISCOVER VENICE'S HIDDEN GARDENS
In a city renowned for its romantic waterways and beautiful buildings, green space might not seem a ready attraction; your impressions may well be that Venice is a place of stone. But hidden behind the walls of palazzos there are glorious gardens. Originally these were vegetable plots growing food. In the 1300s wealthy owners started introducing exotic plants from distant lands, reflecting increasing trade and travel. Over time the gardens developed to symmetrical designs but in the 19th century the English informal style of planting and landscaping (with artificial hills, grottos and more) became popular. On a private guided walking tour you'll discover the best of these secret havens, including the gardens of Nani Bernardo Palazzo and, across the Grand Canal, Palazzo Malipiero Barnabò with views over Venice's most famous waterway.
UFFIZI AFTER HOURS AND VASARI CORRIDOR
Florence's Uffizi gallery is quite possibly the greatest treasure house ever. It was originally built as magistrates' offices (uffizi means offices) and it now accommodates one of the most important art collections in the world, including fabulous works by Michelangelo, Botticelli, Raphael and Caravaggio. The only drawback of most visits is that you will almost inevitably be among a great many others. But not if you take a private guided evening tour. This special after-hours visit enables you to enjoy major works of the Renaissance, Roman sculptures and more without the crowds. It also takes in the Vasari Corridor, a 1km elevated passageway commissioned by Grand Duke Cosimo de'Medici and devised in 1565 by Giorgio Vasari, who had also designed the Uffizi a few years earlier. It contains more than 1,000 paintings and a collection of self-portraits including works by Rubens and Delacroix. From the Uffizi it runs over the Ponte Vecchio to the Palazzo Pitti; because the space is narrow, only small, exclusive groups are permitted.
EXPLORE THE DOLOMITES WITH A WW1 EXPERT GUIDE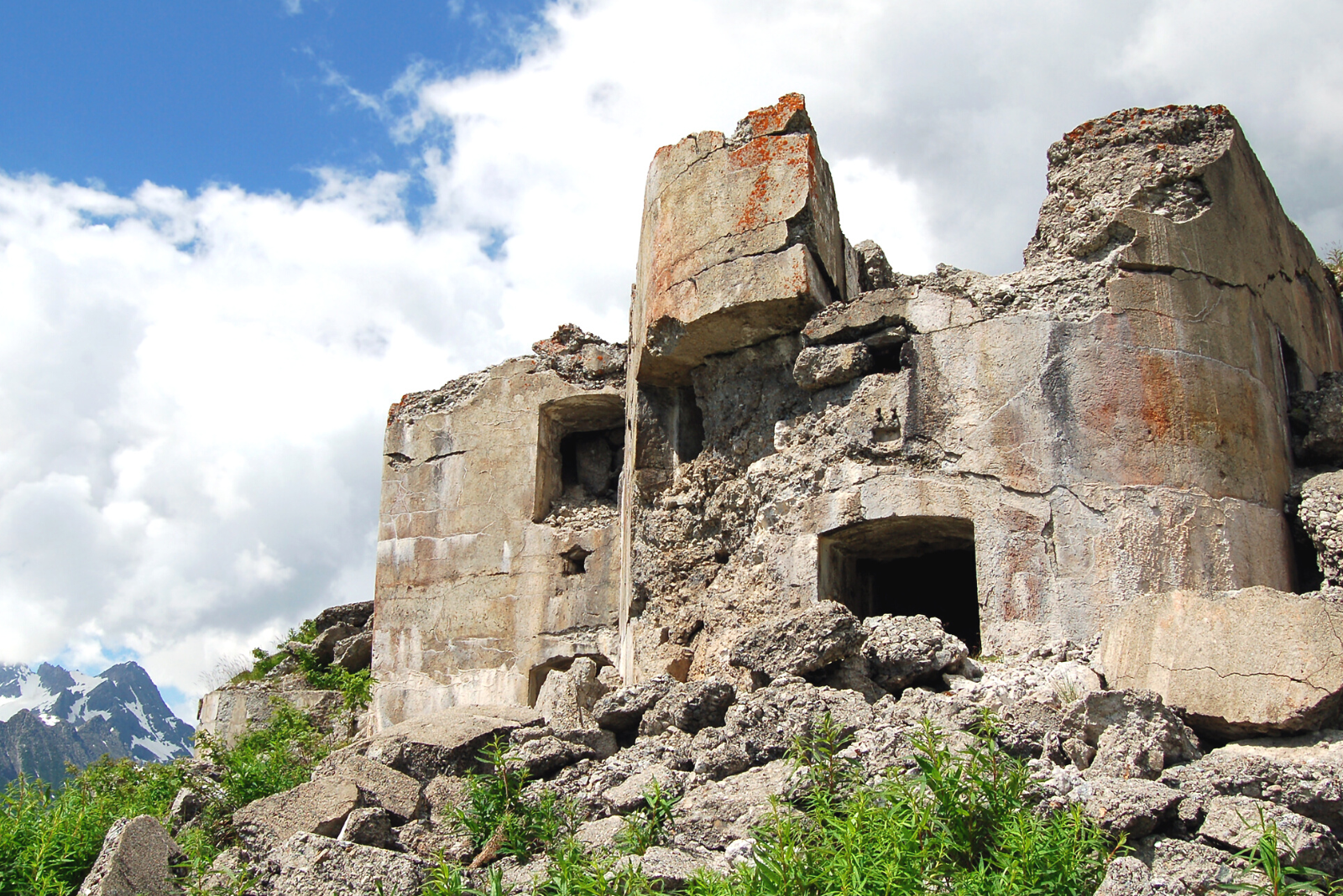 Between 1915 and 1918 the challenging, craggy landscape of the Dolomites was the backdrop to bitter fighting between Italian and Austrian forces. In sub-zero conditions the soldiers created tunnels through miles of rock, dug bunkers, erected cableways and made routes up rock faces, hauling up their heavy arsenal as they ascended. Take a stirring trip with an expert guide to explore little-known areas of the mountains that became the front line. You'll discover canons, gun-emplacements and refuges built inside the mountains and you'll explore parts of the vie ferrate - literally meaning iron paths these were a network of ladders up sheer rock, used in both world wars. You'll also take in breathtaking panoramas, which inevitably add to the poignancy of the experience.
E-BIKING IN TUSCANY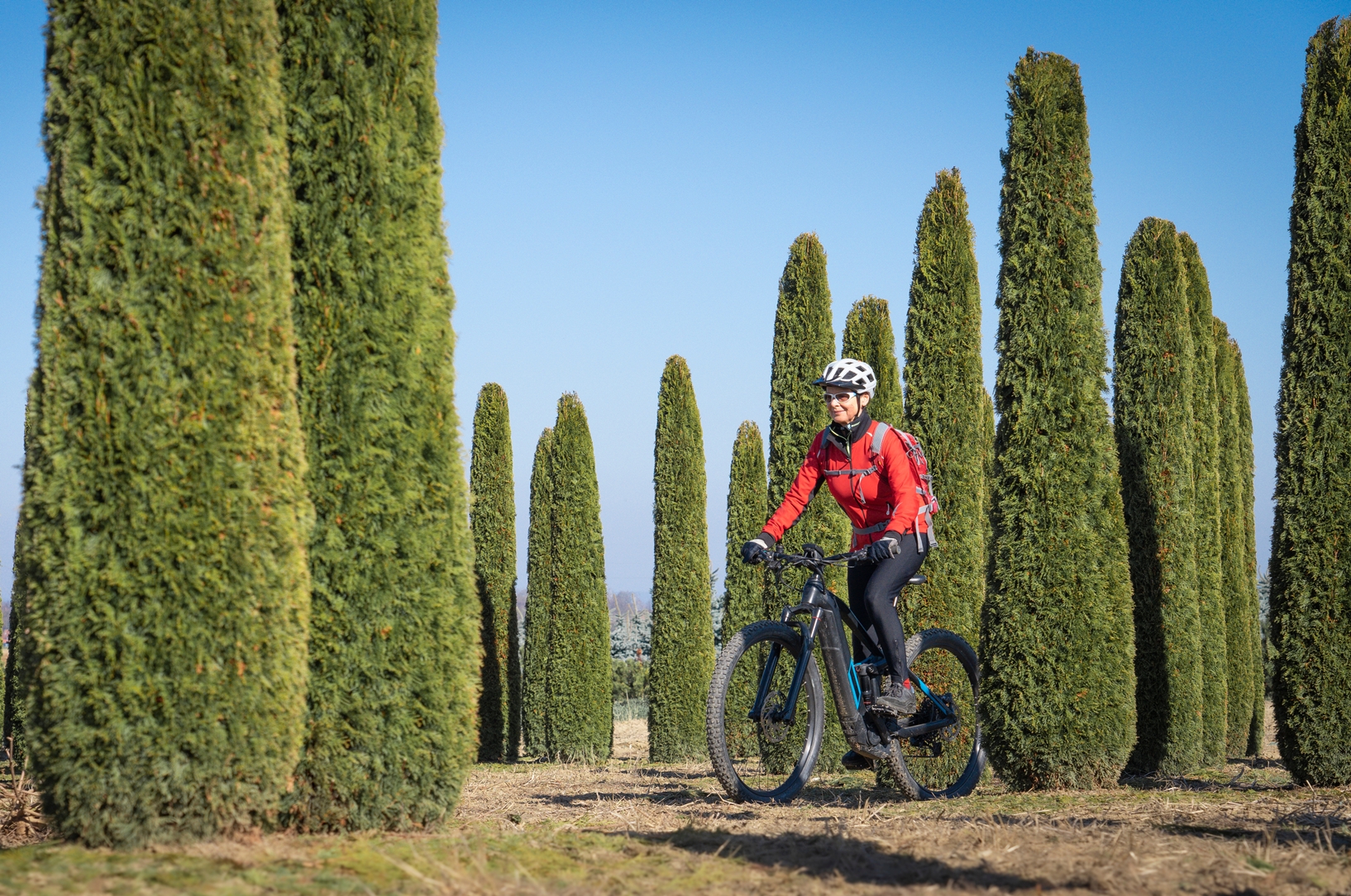 From vineyards to villages and ancient churches, Tuscany is a joy to explore by bicycle, with plenty of scope for routes along quiet country lanes. The charms of such a trip become even greater if you tackle the region's hilly terrain by e-bike; a bit of added oomph on the inclines turns a challenge into a pleasure. Our one-day guided e-bike adventures take you through central Tuscany and the idyllic Chianti region, stopping to explore unspoilt villages, wonderful monasteries and abbeys and small, age-old towns such as Panzano, Greve and Castellina. A knowledgeable guide will select a route to suit you and will lead the way, setting a relaxed pace and allowing plenty of opportunity for breaks, including lunch at a traditional trattoria.
ENROL IN GLADIATOR SCHOOL IN ROME
For inspiration and historical insight there's nothing quite like a re-enactment. In Rome, take your children to gladiator school for an experience that combines instruction with fun – and they'll come away with a lively understanding of some of the challenges of life in ancient history. Appropriately, the gladiator school sits at the end of the Appian Way. Here you'll start with a visit to its museum, which contains about 1,000 objects – replica helmets, armour and more – and also offers details about what it took to become a fearless fighter in ancient Rome. Then the training session begins in an arena. With reproduction swords, shields and spears children enjoy a hands-on, high-energy session with well-informed instructors while parents can cheer on from the stands.
EXCLUSIVE VATICAN VISIT
This very special visit to the Vatican will take you well off the main route at the Apostolic Palace, the official residence of the Pope. You'll be guided through locked doors, only accessible to a few cardinals, to areas not usually open to the public. These include Bramante's Staircase (at one time only climbed on horseback), and the Pope's private place of worship, the Cappella Niccolina, adorned with frescoes by Fra Angelico. Other stops include the Vatican's better known sites such as the Gallery of Candelabra and the Hall of Maps as well, of course, as the Sistine Chapel, with its breathtaking ceiling by Michelangelo. As a final treat, you'll visit St Peter's Basilica, entering through a private door to avoid the queues.
EXPLORE PUGLIA'S AMAZING CAVES
There is a wonderworld of caves in Puglia. The most spectacular of these marvels of geology lies southeast of Bari: the Caves of Castellana, just outside the eponymous town of Castellana Grotte, present a beautiful, eerie network of caverns whose walls, floors and ceilings are covered with incredibly shaped stalactites and stalagmites. One of the largest cave systems in Italy, this underground complex stretches about two miles. It began to form about 90 million years ago – and was first opened to visitors in 1938. Guided walks begin at The Grave (the first cave to be made accessible), whose opening lets in shafts of sunlight to magical, colourful effect. As visitors progress to the Dome Cave, the White Cave, the Cave of the Leaning Tower and more they are given a fascinating explanation as to how this extraordinary subterranean world of karst evolved.
LAKE COMO BY BOAT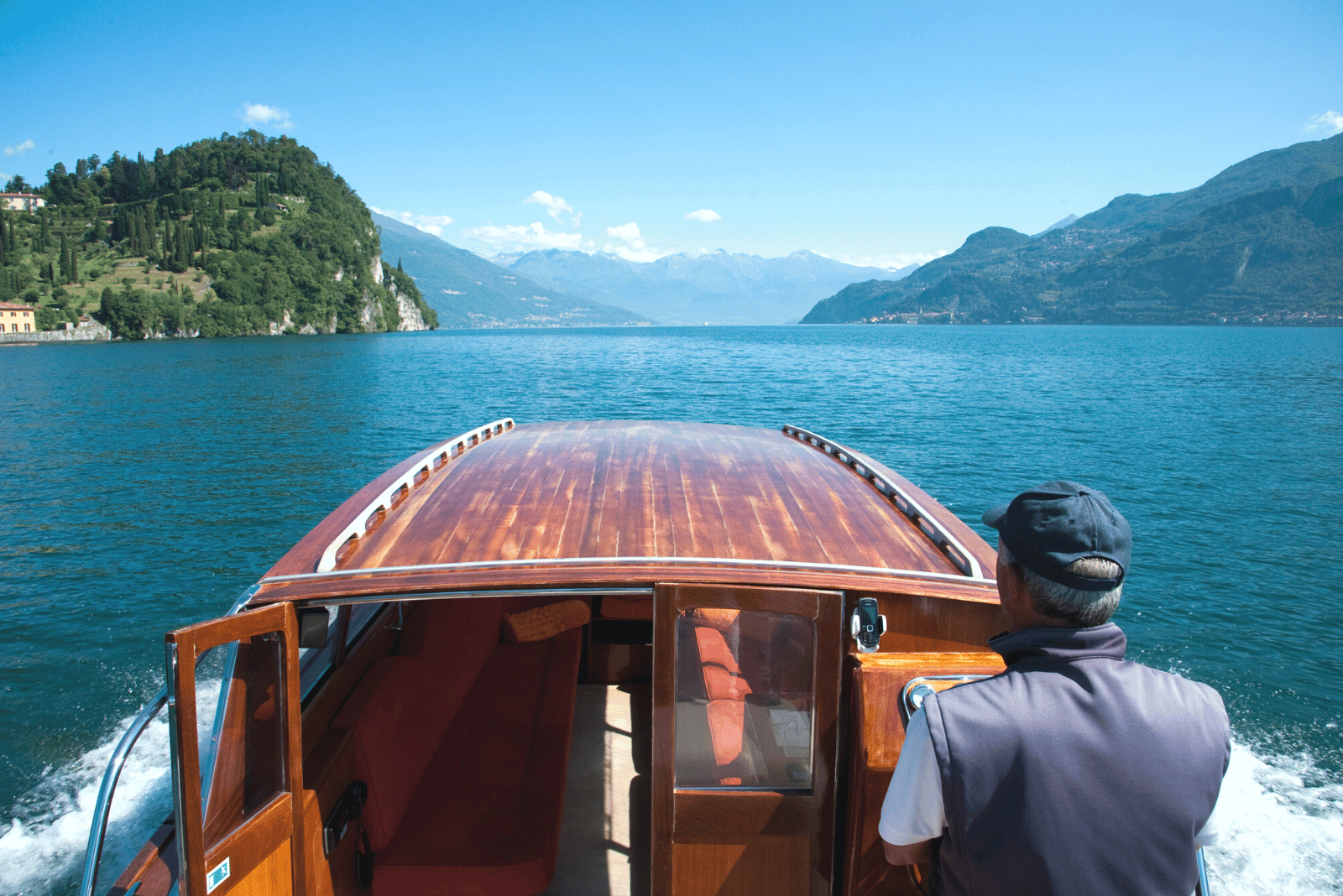 Northern Italy's spectacular Lake Como is backed by mountains and fringed with splendid villas and pastel-coloured villages. The best – and most stylish – way to visit its beauty spots and take in its serene scenery is by boat. Make that a traditional wooden Cadenazzi boat carefully crafted in the area. On a two-hour private voyage, a knowledgeable local captain will share his insights about the area as he takes you to a selection of the most appealing places, such as scenic Como town; Comacina island, an ideal area for a swim; Villa del Balbianello, which featured in the Bond movie Casino Royale; Tremezzo and the magnificent Villa Carlotta; and the charming town of Bellagio, often called the Pearl of Lake Como.
GO TRUFFLE HUNTING
What better way to enjoy the Italian countryside than on a truffle hunt? And with a local trifolau, too – a word that means much more than a finder of this famous fungi, it implies considerable expertise and a unique relationship with a well-disciplined dog. Traditionally pigs were used to sniff out truffles, but now dogs are specially trained to do so (and there are even truffle hunting schools for those canines showing promise at an early age). You can go truffle hunting at any time of year, but autumn is peak season, when prized white truffles can be found. These most sought-after delicacies grow mainly in the Piedmont area. Other top spots for great truffle hunting are around Siena and Pisa. The day will be rounded off in a kitchen where you'll enjoy the rewards of your foray.