As well as identifying the best
Maldives
resort to suit your party our travel specialists have compiled some invaluable travel tips to help prepare you for your holiday to these tropical atolls.
WEATHER IN THE MALDIVES
The temperature of the Maldives ranges between 24°C to 33°C throughout the year. Although the humidity is relatively high, the constant sea breeze helps to keep the air moving. The average sea temperature is around 26°C. The Maldives is in the equatorial belt and therefore severe storms are rare and it is an all year-round destination. The best months to visit are December to April, with the hottest month on average being April, the coolest being December and the driest being February. November and May (shoulder season) are also good months to make the most of the lower prices, in the knowledge that you can expect some rain; rains tend to be warm and short-lived.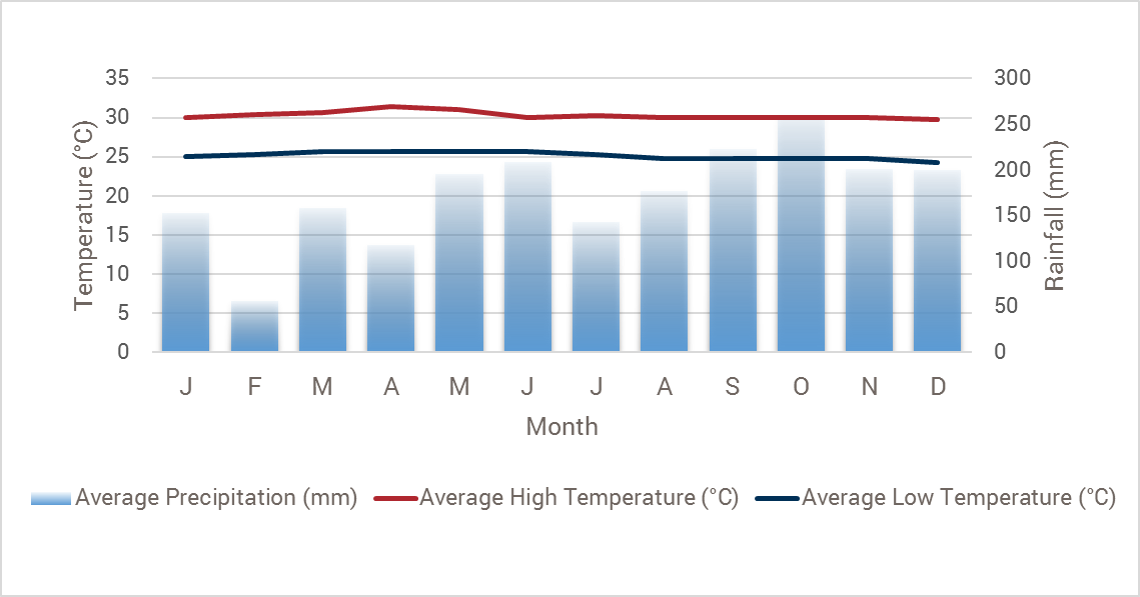 MAP OF THE MALDIVES
WHAT TO PACK FOR THE MALDIVES
The Maldives is warm throughout the year. Light cotton and linen clothing is ideal. We recommend packing plenty of t-shirts, beachwear and wrap-around skirts, cotton shirts and shorts. The resorts are not strict in their evening dress code, but most guests tend to dress up for dinner, so a few evening dresses will be useful for ladies and a linen jacket for men. Some resorts, such as Six Senses
Soneva Fushi
and
Gili Lankanfushi
, have a "no shoes" philosophy and you literally don't wear shoes for your entire holiday, but most are just relaxed and it is a good idea to take sandals or flip flops to protect your feet on the hot sand and one or two pairs of smarter shoes for the evening.
When visiting Malé or any of the local, inhabited islands you should dress conservatively so as not to offend the local population. For men, shorts and a shirt is acceptable and for women, your body and thighs should be covered, rather than wearing swimwear.
A note re: mosquitoes: Whilst mosquitoes do exist in the Maldives, you will hardly notice them as the resorts fog and mist the islands regularly each week and sometimes daily. Every room is supplied with mosquito kits including insect repellent candles just in case. If you are particularly sensitive to mosquitoes and plan to visit a local island, then it would be worth packing some repellent and cream for peace of mind.
MEDICATION & VACCINATIONS FOR THE MALDIVES
No specific vaccinations are required if coming to the Maldives from the UK. However, an international certificate of inoculation against yellow fever and cholera is required if you are arriving from infected countries. We always recommend that you see your doctor or a travel clinic before your trip to make sure that you have taken all the necessary health precautions. You can also contact the
Medical Advisory Service for Travellers Abroad (MASTA)
to obtain a 'Health Brief' specifically tailored to your trip, or visit the NHS's
Fit For Travel website.
TIPPING IN THE MALDIVES
Tipping is one of those grey areas upon which we are often asked for guidance. For the Maldives we recommend that you tip US$1 per bag to porters and about 5% of your final bill for your butler. If you are staying in a resort where you are driven around in a buggy, you are not expected to tip the drivers, but if you feel so inclined they are always grateful.


GET CONNECTED
ELECTRICAL SUPPLY
Power in the Maldives is 220V-240V AC, using round and square pin plugs. Visitors from the UK will not need to take a travel adaptor.


MOBILE / INTERNET CONNECTIVITY
On the whole, mobile phone coverage throughout the Maldives is very good. Dhiraagu is the main provider of GSM services and roaming arrangements are available for the major mobile service providers around the world. If you are going to be making a number of local calls during your holiday you can purchase a local sim card from the shop at Malé International airport on arrival, which will allow you to make local calls at a much lower rate.
Internet and WiFi are available in every Maldive resort and are usually complimentary. Connections are also available in the domestic departures lounge and sea plane departure lounges at Malé. Always check what charges will be made before using, but in most cases you will be given free access.
RECOMMENDED READING
Fish of the Maldives (World of Nature)
Maldives (Bradt Travel Guides) by Royston Ellis
The Maldive Mystery by Thor Heyerdahl
Folk Tales of the Maldives by Xavier Romero-Frias
Gatecrashing Paradise – Misadventures in the Real Maldives by Tom Chesshyre
Maldives Travel: Guide to Tourism in the Maldive Islands by Widhadh Waheed